Georgia View: There's a Battle Brewing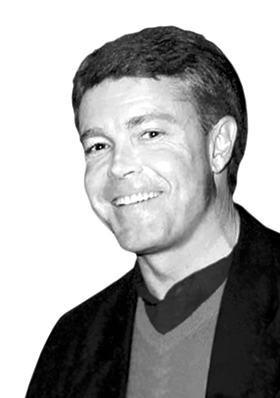 Within hours after F.D.R. repealed the 18th Amendment and ended Prohibition on Dec. 5, 1933, August Busch had a Clydesdale wagon deliver a case of beer to the president at the White House. The adult beverages industry has always appreciated the teamed needs of marketing and keeping their regulators happy campers.
The beer drinking landscape has changed considerably over the past few decades as more – and younger – people are drinking beers from micro, craft and regional brewers. While they still sell millions more six-packs than these smaller brewers can even make, mass-market brewers like Anheuser-Busch/Inbev have seen their primary brands begin an extended period of sales decline.
State laws related to the manufacture, distribution and sale of alcoholic beverages vary greatly, but all are based on a three-tier system established after Prohibition. Georgia maintains a convoluted system for both beer and distilled spirits with the manufacturers, wholesalers/distributors and retailers/re-sellers all facing a vast array of taxes, license fees and regulations.
Until recently, Georgia-based brewers were not allowed to sell beer directly to the people at their breweries. That changed last year when the General Assembly passed SB 63, aka the "Beer Jobs Bill," a watered-down version of what supporters wanted to see – the ability for customers to buy beer directly from the brewery. This version, which went into effect July 1, 2015, allowed brewers limited on-site product sales but only as a free souvenir as part of a purchased beer tour package.
The wholesale distributors made their opposition known on the front end, and then after the law passed, they had a chat with the Georgia Department of Revenue (DOR), the state agency charged with regulating the spirits industries. This past fall, DOR issued a rule that basically nullified most of the new law – after breweries had already spent thousands of dollars on upgrades.
Georgia House Speaker David Ralston and other legislators cried foul that the DOR had in effect ignored the legislative intent of the bill. They said that the DOR could either reverse its rule or the legislature would amend the law. A compromise deal was reached in January that essentially has the same impact as last year's law. This new deal does nothing to actually alter the cumbersome, three-tier distribution system, which perhaps by design is most lucrative for the middlemen who deliver the product.
Meanwhile, in 48 other states – including every state bordering Georgia – craft brewers may legally sell their product to consumers.
Georgia-brewed beers are big business, and distribution stretches far beyond our state lines. Athens-based Terrapin Beer Co., for example, brews 10 different beers that are sold in 12 states, Washington, D.C., and Puerto Rico. Founded in 2012, the brewery now has more than 100 employees and welcomes roughly 30,000 visitors per year. SweetWater in Atlanta is considered one of the top 20 largest craft breweries in the country.
These are just two of the more than 40 breweries and brewpubs in Georgia, with more coming online this year. As they pop up around the state, their clout as an industry is growing – and they're steaming about these legislative changes that are setting Georgia's brewery industry behind much of the country.
HR 1345, authored by State Rep. Michael Caldwell (R-Woodstock) with 91 co-sponsors, calls for the appointment of a Study Committee on Craft Brewery and Distillery Competitiveness. The resolution is not an act of law. It is merely a committee to study the problems, conditions and needs of the industry, look at laws in other states and recommend action or legislation.
"Under Georgia's wacky system, a restaurant located beside a brewpub can sell that brewpub's beer in a growler to go while the brewery that made it cannot. What kind of sense does that make?" asks Terrapin President John Cochran and many of his like-minded colleagues.
The beer purchasing public wants more craft beer, and Georgia wineries can already sell directly to consumers. Though brewers will still rely on distributors to ship, place and support the marketing of their products, they are making a reasonable request to expand their offerings.
So before another full-blown battle gets brewin' next year, with public sentiment generally siding with the brewers, let's hope that the wholesale distributors open their minds to supporting this logical business expansion for one of their fastest-growing customers and business partners. I'll drink to that.