East Central: Gaining Attention – and Jobs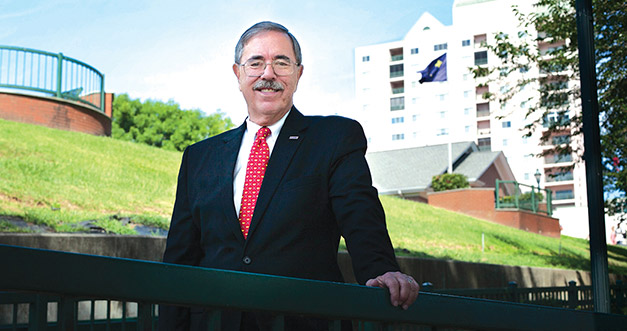 New technology jobs, manufacturing facilities and hotels are continuing to boost employment numbers and bring attention to East Central Georgia.
Economic development officials in some counties are also launching and supporting new programs and initiatives to train skilled workers and provide properties for businesses interested in expanding or relocating there.
Recent business highlights include the opening of Unisys Corp.'s new Augusta service center, which is expected to add 700 jobs over five years. The facility's February 2016 grand opening drew Gov. Nathan Deal and Unisys Federal President Venkatapathi "PV" Puvvada, who praised the area's "smart, dedicated local workforce," including veterans.
Other major Augusta-Richmond County employers are making significant investments. ADP, a global provider of cloud-based human-resource management solutions, plans to add 450 jobs and invest $20 million into a new 60,000-square-foot facility. ADP established operations there in 2007 and had 1,019 associates as of November 2015, when it announced plans to increase its presence in Augusta. A $100-million-plus expansion for Elanco, an animal health division of Eli Lilly and Co., will add 100 jobs over three years.
"We're doing very well here simply because there's so many factors that's going on right now in this community," says Walter C. Sprouse Jr., executive director of the Augusta Economic Development Authority.
New jobs in hot industries, such as cybersecurity, information technology, medical and biosciences, are supported by growth in both relevant degree programs and students. Augusta University recently completed a campus master plan to accommodate an expected 20 percent enrollment growth over the next decade. In 2015, Augusta Technical College was awarded a $3-million grant from the U.S. Department of Education to provide services and support to African-American students with the goal of improving education outcomes for African-American males.
In Louisville, Coastal Meats rehabbed a vacant 146,000-square-foot textile factory into a state-of-the-art chicken processing facility that opened in January. The Statesboro-based company made a $15-million investment and created more than 115 jobs.
The project was unique because it was conceived, negotiated, bid, constructed and operational in less than one year, says Richard T. Sapp, city administrator for Louisville. Typically, these kinds of projects take two years, but this one happened more quickly because of the partnership between a number of entities, including the city council, the county commission, Coastal Meats and the Jefferson County Development Authority.
"The impact on this community has been and will continue to be significant," Sapp says. "This is a great example of what can be accomplished when everyone works together for the greater good."
Southeast Connections, a gas pipeline installation company based in Conyers, contacted the Warren County Development Authority last year, says O.B. McCorkle, the authority's executive director. Within a week, they viewed a potential site in East Warrenton Industrial Park. The company closed on the five-acre site before the end of the year, and the facility was expected to open this month. Southeast Connections is expected to average 30 employees in Warren County but could have upwards of 100 depending on project sizes and demand, she says.
Another 100-plus jobs are planned for Statesboro when Aspen Aerogels, which makes high-performance aerogel insulation, opens its second facility in the U.S. The $70-million project was announced in November, and production is expected to start in late 2017, says Benjy Thompson, CEO of the Development Authority of Bulloch County.
Statesboro was named one of 15 semifinalists in the America's Best Communities competition for its Blue Mile project, a one-mile corridor and tax allocation district between the county courthouse and the main entrance to Georgia Southern. Eight finalists, to be named this month, will each receive $100,000 to work on their projects. The winner, to be named in April 2017, will receive a $3-million grant to support redevelopment.
In Columbia County, Hoback Investments – a subsidiary of Bennett International Group – broke ground last May on a $24-million, 524,700-square-foot warehouse. The facility will be used by Bennett Distribution Services to serve John Deere operations and is expected to create around 65 jobs, says Robert F. Bennett, executive director of the Development Authority of Columbia County.
After Quad/Graphics shuttered its Columbia County facility and laid off 249 employees early this year, Bennett says he heard from nearly 20 employers in the area interested in hiring the displaced workers.
"Many of them are going to be absorbed into the workforce here because you have such growth throughout the region," he says.
Columbia County's population is projected to reach 213,000 people in the next 20 years, according to its 2035 Comprehensive Plan. Georgia Regents Medical Center was recently granted a Certificate of Need to build a 100-bed hospital in Grovetown to meet the healthcare needs of this growing community.
Meanwhile, a $75-million investment by GIW Industries, a subsidiary of a German company with more than 600 workers in Grovetown, includes a new foundry that opened last year, a distribution center under construction and another 50 jobs.
Two new hotels – a 118-room Home2 Suites by Hilton in Grovetown and a four-story, 112-room Hyatt Place in Evans – are expected to open off I-20 in 2016. County officials are also seeking to add a hotel next to the Columbia County Exhibition Center in Grovetown, Bennett says.
In Burke County, construction is more than halfway complete on Units 3 and 4 at Plant Vogtle, which are expected to come online in 2019 and 2020.
Other new initiatives in the East Central region include marketing new properties and trying to provide skills and training to boost the workforce. The Development Authority of Bulloch County is marketing Gateway Industrial Park II, a 122-acre Georgia Ready for Accelerated Development (GRAD)-certified site. The Warren County Development Authority recently began marketing CenterPointe, a new 1,100-acre industrial megasite bordered by I-20 on the north and a CSX rail and U.S. 278 to the south.
"It took us a little bit longer to rebound from the economy when it took a dive in 2008. In 2015, we began to see an increase. We have seen an uptick in phone calls and business," McCorkle says.
Also in Warren County, Asama Coldwater Manufacturing doubled the investment of its planned expansion to $27 million and added 40 more jobs in 2015. The Michigan company moved into the area in 2014 and hired 80 workers before expanding its machining facility and paint line last year.
"We are just really cooperative and willing to work with companies to try to get through all the hoops as quickly and efficiently as possible," McCorkle says. "Our aggressiveness and willingness to be cooperative and really work with the businesses and what their needs are, I think, plays a lot into having those two companies [Asama and Southeast Connections] coming here."
In Jenkins County, the development authority's new Quality of Life Initiative will focus on seven areas – retail, education, recreation, infrastructure, housing, medical services and promotions. A new job program that provided 20 high school juniors and seniors internship opportunities with local businesses is continuing in 2016. Participating businesses include Bi-Lo, Magnolia Springs State Park and Dairy Queen, and four students have received permanent jobs.
Meanwhile, some new small businesses are growing quickly. Georgia One Tire recently opened a tire distribution facility and is already planning to add more workers this year. MI Metals opened a metal extrusion plant, beginning with 10 employees, then expanding to more than 20 employees by early 2016 with plans to increase to more than 60 employees by June.
The Port of Savannah serves as a powerful attraction for companies looking at the region. The distance to the port (75 miles) is often one of the first questions that Mandy Underwood, executive director of the Millen/Jenkins County Chamber of Commerce and Jenkins County Development Authority, hears from interested businesses. Wells Lighting, a South Korea-based light manufacturer, selected Millen as the site for its North American headquarters, which could add more than 200 jobs and a $30-million investment.
"We're being looked at every day, which is amazing," Underwood says.
Read About Individual Regions: