Business Casual: Solutions From Both Sides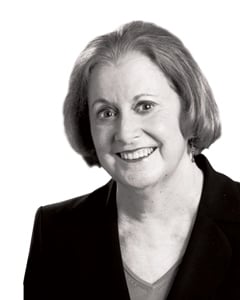 There's enough talk of "dysfunctional" legislative bodies at all levels of government to make you snap to attention when something actually seems to be functioning as it should.
Fairly early in the 2016 session of the General Assembly came some proposed legislation that promises helpful solutions to real problems facing Georgia families. That's worth celebrating.
Several bills have to do with kinship care – most often involving grandparents raising grandchildren; another would provide students at public colleges and technical colleges with sufficient funds to cover tuition. The kinship care legislation came out of a study committee chaired by Rep. Stacey Abrams (D-Atlanta), the House minority leader; SB 312, the bill seeking to ease higher education costs, was introduced by Sen. Charlie Bethel (R-Dalton).
Abrams, whose HR 474 in the 2015 session resulted in the bipartisan House Study Committee on Grandparents Raising Grandchildren and Kinship Care, has long been concerned with the difficulties facing family members who become primary guardians for young children, and she would like to see them get some help. Her own parents in Mississippi are kinship caregivers, and this has given her special insight into the difficulties such families face. "I understand how important it is to have the right information and the right resources," Abrams says.
More than 100,000 grandparents in Georgia are raising grandchildren, she says, a situation that often exacts a toll on their physical and psychological well-being and strains their finances.
"One-quarter of the grandparents who take in children are living at or below the poverty line," she says, "often relying on pensions or Social Security payments, which were not designed for that. And there's the sheer energy required."
The benefits of having children raised by family members when their own parents are unable to raise them – because of illness, incapacity, death, incarceration or military deployment – are indisputable. Children in kinship care typically fare better than those in foster care and are less likely to have behavioral problems or difficulties in school.
It is also a savings to the public to have the children raised by family members rather than put into the foster care system.
One bill would give family caregivers 90 days rather than 30 to gather documentation – birth certificates, immunization records – needed to enroll children in a new school district when their living situations change suddenly. Others would make it easier for relatives to get medical care for children by replacing the required power of attorney with a simple signed affidavit; provide the same access to insurance and healthcare services that foster children have; and simplify paperwork.
"The bills are fairly commonsense and all knit together," Abrams says. "The passage of any one of them would be a victory, but I think we can make a very credible argument that the passage of most of them together serves the best interests of children."
A big step toward improving the lot of kinship families, she says, is Gov. Nathan Deal's inclusion of funding for 10 additional kinship navigators in the DFCS system.
No matter the circumstances, suddenly becoming a caregiver to young children is a daunting experience; but most families do it gladly. Making their lives a bit easier seems the least the state can do.
And since children have a way of growing up, helping them get a college education is another worthy endeavor.
Legislation sponsored by Bethel would provide 100 percent tuition coverage to HOPE scholarship-qualified students at HOPE eligible schools charging $2,000 per semester or less. This would include all of Georgia's 22 technical colleges and 14 of the 29 schools in the university system.
In a speech last fall, reported by Dalton's The Daily Citizen, Bethel referenced debates about the purpose of the HOPE scholarship. "You have some people saying it was set up to help Georgia retain its best and brightest to keep them at college at home. Others said it was set up to help students, especially low-income students, afford the costs of college. I recall it being set up to do both."
Two strong advocates, two worthwhile undertakings. May they both be successful.