Midtown Alliance guiding growth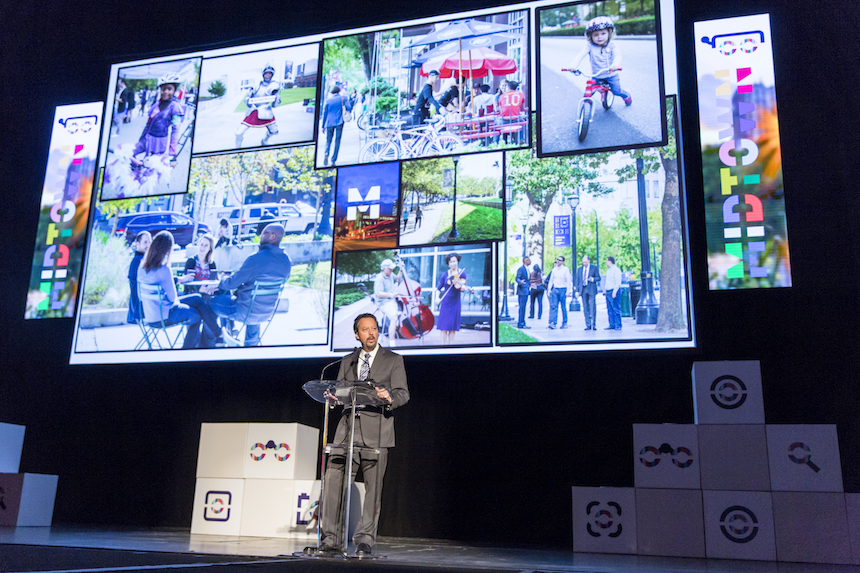 Yes that's another high rise going up next to Starbucks on 14th Street. The cranes are seemingly everywhere in an unprecedented spate of development partly attributable to the Midtown Atlanta's three MARTA stations. But there are other factors in play, not least of which is the formidable Midtown Alliance, a coalition of businesses and community members driving and leveraging infrastructure investment.
The alliance held its 32nd annual meeting last month at the Fox Theatre, where successes were touted and talk of continued strategic growth enthusiastic. The 1.2-square-mile Midtown district plays host to 65,000 workers, 15,000 residents and 6.1 million visitors a year. To ensure the district remains welcoming to these and future folks, plans include $10 million in capital improvements, including an eco-friendly overhaul of Juniper Street. Other plans include a 15th Street bridge, an arts walk and pop up farmer's markets.
"We have an amazing opportunity to get even better as we go. With our team in place, we'll remain impressive and unstoppable," said Kevin Green, Midtown Alliance president and CEO.
Don Childress, 2015 chair of the Midtown Alliance and managing partner of Childress Klein Properties, was honored with an oak tree planting for his service. "We couldn't have imagined in '97 or '98 what we'd have today. It's not a sprint, it's a marathon," said Childress.
Photo of Midtown Alliance President and CEO Kevin Green at the organization's 2016 Annual Meeting courtesy of Midtown Alliance.