ACCG Georgia Counties of Excellence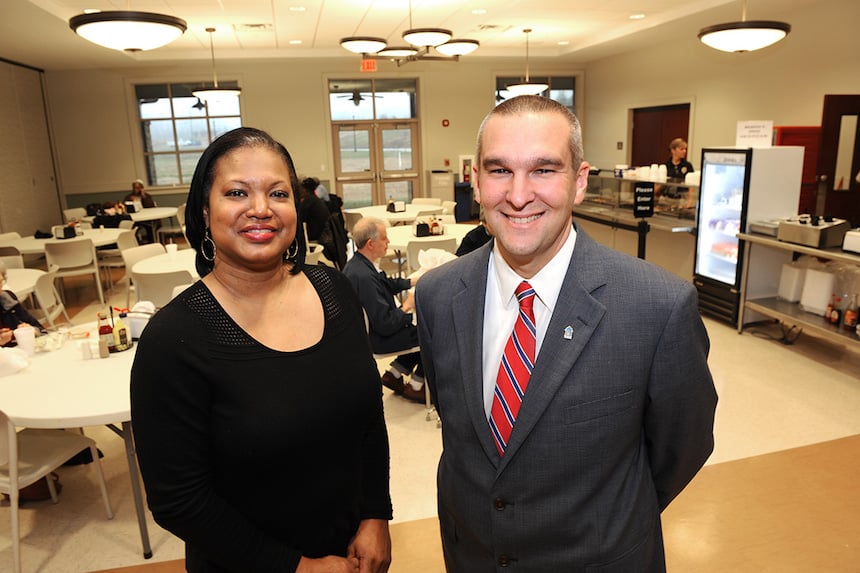 Every year the ACCG, a nonprofit serving county governments in Georgia, in partnership with Georgia Trend, presents the
Georgia Counties of Excellence awards. This year, the focus is on programs that are helping improve the health – the physical health, not the fiscal health – of citizens within each county. Five Georgia counties – Spalding, Crisp, Troup, Clayton and Columbus-Muskogee – were recognized for programs ranging from those that provide services to seniors and accountability courts that offer alternatives to people with substance abuse issues to a unit that provides in-home emergency treatment.
Learn more about how Georgians across the state are getting and staying healthier in this month's feature "In Good Shape."
Photo of Spalding County Commission Chair Rita Johnson, left, and Assistant County Manager Eric Mosley courtesy of beckysteinphotography.com.