Lights on at Jimmy Carter Bridge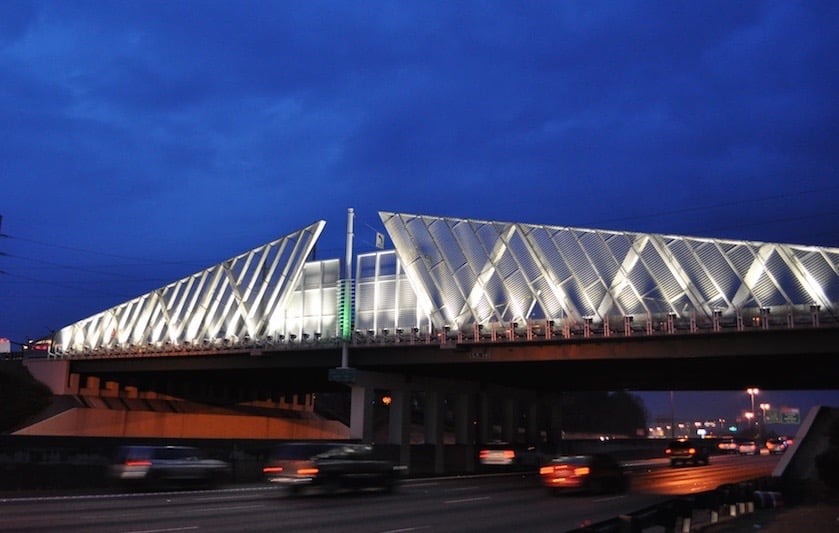 The Gwinnett DOT turned the lights on at the new bridge over I-85 at Jimmy Carter Boulevard northeast of Atlanta last month. It was the metaphorical lighting of the candles on the cake of a bridge that's seen a number of upgrades – it's now a diverging diamond interchange so that traffic moves through the congested area better, and it has a pedestrian walkway to keep those traveling on foot safer.
The new interchange and its lighting are thanks to the Gwinnett Village Community Improvement District. "There are countless examples of infrastructure that stand as iconic images," said Chuck Warbington, executive director of the Gwinnett Village CID, in a press release. "As we worked to develop a project that would relieve congestion in the corridor, the CID wanted to ensure that we utilized this opportunity to build something that stood out as not only the gateway to Gwinnett Village, but also to Gwinnett County as a whole."
To learn more about the work CIDs are doing in Northeast Atlanta, check out this month's feature "Invested in Success."
Photo of the new bridge courtesy of the Gwinnett Village CID.