Augmented reality brings logistics to life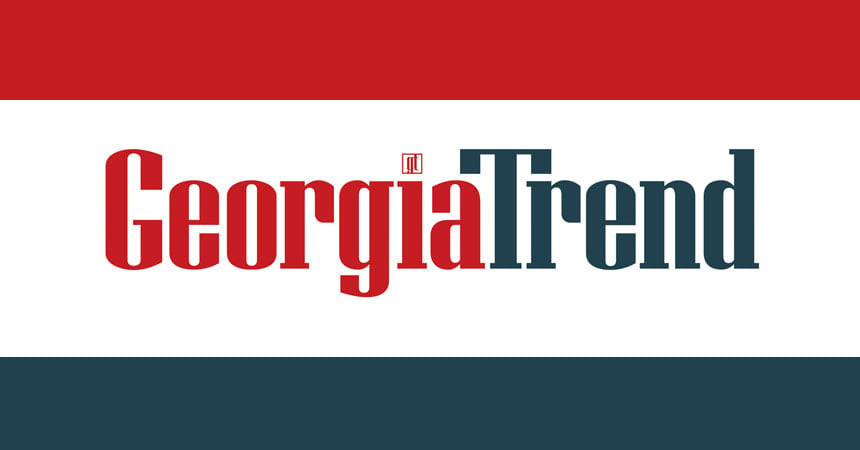 This month's augmented reality (AR) feature brings Georgia's huge and important logistics industry to life with an interactive addition to the infographic included in the story "One-Two Punch," on page 31 of the March issue of Georgia Trend.
Here's how to make to it work:
Download the free Georgia Trend Interactive app (or update it if you already downloaded it for an earlier issue) from the Apple App store or the Google Play store to your tablet or smartphone and open the app.
Hold your smartphone or tablet over the interactive content on page 31 of the March 2016 issue of the magazine. (Interactive content will change each month but will be available for one year following publication.)
To view the AR content online, open the app, switch to "Digital" at the bottom left corner of the screen, and hold your tablet or smartphone up to the digimag, page 31 here.
Look for videos, more photos and interactive content in articles and ads in the coming months wherever you see the image at right.
Our augmented reality partner, ViziTech, was founded by retired Gen. Stewart Rodeheaver and named by the Georgia Department of Economic Development as a Small Business Rock Star this year. ViziTech is a leader in the creation and development of computer-generated imagery (CGI), augmented reality, interactive 3D programs and other technologies designed to deepen the understanding of procedures, critical path thinking skills and problem solving.
Learn more about ViziTech's technology and the partnership with Georgia Trend in this video of Rodeheaver taken at this year's Georgian of the Year/Influential Georgians event.
And learn more about Rodeheaver himself, who was featured in our September 2006 cover story "A True Leader."