Sustainable Georgia: Grow Parks, Solve Problems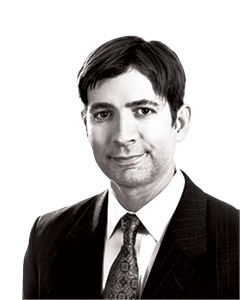 I've written over the years about the need for a permanent funding mechanism for land conservation since the concept was introduced to me by The Trust for Public Land (TPL). Like the arts, we are talking about a no-brainer investment – with a $4 to $10 return on the dollar – that still somehow remains underfunded.
Now the Georgia Conservancy, Nature Conservancy, TPL, Georgia Wildlife Federation, The Conservation Fund, Park Pride, Trout Unlimited and the ACCG have joined forces as a coalition called Georgia Legacy to create this funding. The Georgia Legacy Trust Fund Bill (HB 693) has been prefiled by House Majority Leader Jon Burns (R-159). It wouldn't create a new tax but simply dedicate 75 percent of existing taxes on outdoor recreation equipment to land conservation.
Dedicating those funds would create an additional $32 million a year for conservation projects. The funding could be a game changer for these organizations and increase their ability to attract additional funding from other sources to protect our natural spaces and rivers.
We have a track record of success already and good stewardship of existing funds. The Nature Conservancy recently partnered with the Georgia Department of Natural Resources, the U.S. Fish and Wildlife Service, private foundations and the U.S. Marine Corps to purchase the 3,986-acre Altama, a former rice plantation in Glynn County, adding to 140,000 acres the nonprofit has protected on the Altamaha River. The Georgia Conservancy has actively worked to promote existing conservation incentives, and in the last five years it has helped protect 27,000 acres.
Conservation is also locally funded through bonds and sales taxes. In 2008, Cobb County passed a bond dedicating $40 million and Cherokee County one worth $90 million to greenspace. Look at them now – the ability to acquire and leverage funding for greenspace has helped make them attractive and growing even through the subsequent rocky years.
Greenspace isn't just big-ticket projects like the Caney Creek Preserve in Cumming and the Bellwood Quarry, which once completed will be the biggest park in Atlanta. Funding for linear parks can improve walkability, livability and job opportunities in distressed and impoverished communities. It can help establish trails linking historic and natural resources in thousands of Georgia communities, boosting tourism and public health opportunities.
In cities, greenspace acquisition can help redesign and solve transportation and wastewater infrastructural challenges, like the Historic Fourth Ward Park along the Atlanta BeltLine. The park's pond doubles as a stormwater retention area. On the coast, greenspace can help mitigate the effects of an expected population boom and an explosion of truck traffic serving the bigger ships at our ports. It can also help establish the natural buffer we need to offset the effects of climate change and rising sea levels.
The economic impact of greenspace may be hard to measure. But Georgia Trail Summit, a new group supporting a statewide trail network, cites studies showing the Silver Comet Trail in northwest Georgia generates $461 million in increased property values and taxes and recreational tourism each year. A proposed extension that costs $59 million would raise the annual benefit to $735 million.
Georgia has more forest east of the Mississippi than any other state. But that land is in mostly private hands and could be sold off if not for efforts by local communities and leaders like Chuck Leavell, musician and outspoken environmental advocate.
Our parks are underfunded to the tune of some $123 million, according to the American Society of Civil Engineers, which gave our parks a D+ in its 2014 national report card. One of its complaints was that land preservation was far too low for a state of our resources.
It's easy to take our greenspace for granted because it is so deeply ingrained in our culture – whether hunting, fishing, hiking or relaxing, our natural spaces are an indispensable part of what makes us Southern and Georgian. That we also use them to help educate, elevate and bring more opportunities to our rural and inner-city poor makes HB 693 an imperative for the state's education and social services reform agenda.
I applaud the nonpartisan tenor of this effort. Last year, state GOP leaders passed a number of sound environmental policy bills that showed they are more in tune to local voices than all the shouting coming from outside. I hope they will again show that courage in 2016.