Georgia Legislative Guide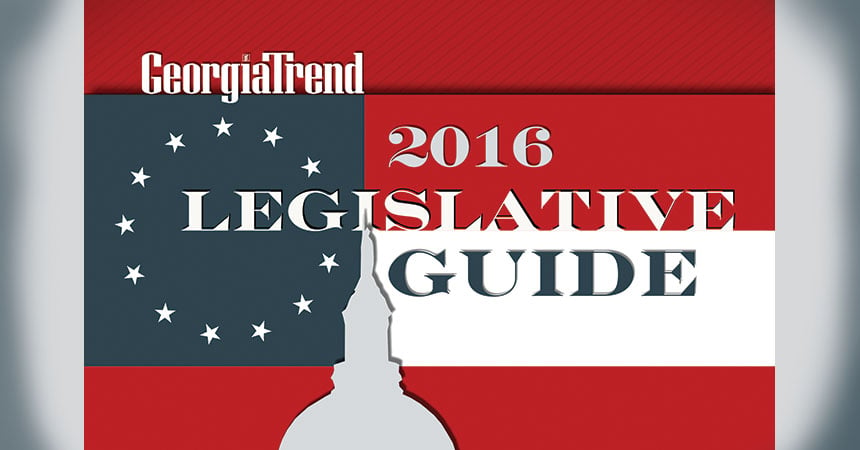 The 2016 Georgia General Assembly session is more than half over (it runs 40 legislative days, which are kinda like dog years), but much of the fireworks are still to come. Most bills are passed as the session winds down – many, in fact, on the very last day.
The Georgia Chamber of Commerce offers a weekly update and overview of what's happening in the legislature. Check it out, then look at Georgia Trend's 2016 Legislative Guide to find contact information for state officers, senators, representatives and our U.S. Congressional delegation. Let your representatives know what you think about the bills that are important to you – before they become law.