Sustainable Georgia: Get on the Bus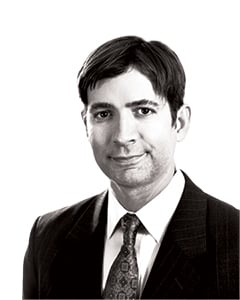 Georgia is a great place to do business, maybe even the best. Has that come at the cost of educating our children? I say this because we give away about as much in sales tax exemptions – some $8 billion – as we spend on education.
Some of these tax breaks are good; some are questionable. My point is that if we can afford to give this much away, we should be able to spend twice as much as we do on our children.
Georgians pay less than most in state taxes, and some would like to do away with our income tax altogether, much like Tennessee and Florida have. As we see tax reform discussed in this session, it's something to think about. However, I would personally rather leave my income tax where it is if I were confident that money was going toward bringing our education system back to the one I grew up with in the '70s and '80s.
Which brings me to education funding for 2016. In this year's budget, $280 million was restored for elementary and secondary schools. While I applaud these efforts to restore some K-12 funding, those funds won't go far in an environment of shortened school years, furlough days and larger class sizes.
Yes, that $280 million may look good on paper, but the state is underfunding its public schools to the tune of $466 million – in other words, as determined by the current Quality Basic Education (QBE) formula, Georgia's public school systems still need $466 million more than the General Assembly and governor have approved to provide a quality education to the state's students.
After years of cuts in funding, school systems are also having to bear more of the cost of transporting students to and from school. Right now, Georgia requires all 180 of its school districts to provide transportation to special education students, as well as to any students who live more than 1.5 miles away from the school building.
Yet during the 2013-2014 school year, according to the Georgia Budget and Policy Institute (GBPI), state funding paid less than 17 percent – or $126 million – of the $749 million it takes to transport children to school and back across the state. This is also much less than the $306 million the state's current QBE funding formula says the state should be covering. Insurance for bus drivers has also been shifted to local systems to the tune of some $400 million a year, according to GBPI.
Gov. Deal's Education Reform Commission released its recommendations this past December on how to help improve our schools. Some of the suggestions involve new ways to recruit, retain and compensate K-12 teachers; strengthening the state's Pre-K programs; and encouraging more transparency and accountability for the state's charter schools. It also recommends a student-based education funding model designed to replace the QBE model, which is 30 years old. The commission's proposed new formula would cap future K-12 spending at this school year's level until additional funds are available, meaning that local school systems will have to shoulder the cost of busing for future residents, with less left over for education. It also means that as some districts grow, they will likely be forced to divert more local dollars to transportation rather than adding classroom resources to help students learn more.
Busing continues to play a huge if sometimes hidden role in larger issues, such as city vs. county. Cities start their own school systems, which are generally more successful and efficient than countywide school systems. Since schools are required to bus students who live more than 1.5 miles away, naturally city systems don't have to pay as much for transportation. Cities are also logistically better suited to the charterization movement, which is growing in popularity across the state.
Additionally, charters and vouchers introduce transportation challenges to local systems and families. Students who don't live within the busing zones of the charter or magnet school they want to attend have to find their own way. For disadvantaged and working parents, it is not as much of a choice as you think.
Busing isn't the only way to ensure all our students, rich and poor, have access to the same quality education. But perhaps it is more important than we realize. As Gov. Deal said in his State of the State address in January about fixing Georgia's education funding issues, "It is important that we get this right."