New year, new look for Georgia Trend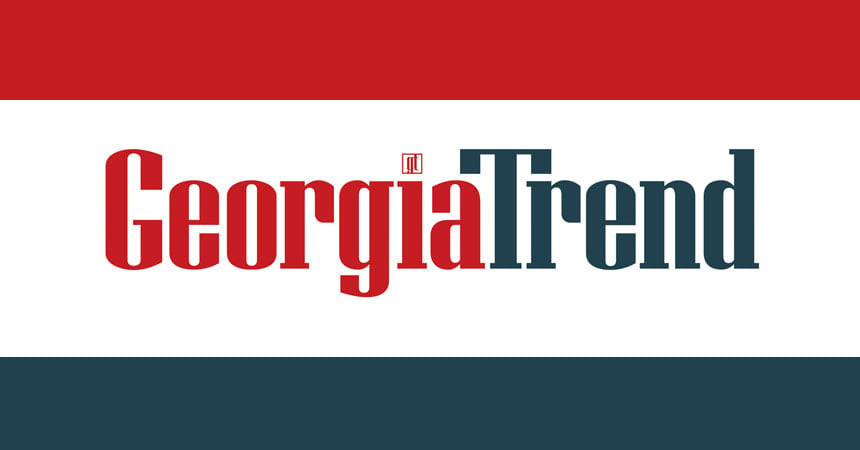 Georgia Trend is starting 2016 with a bang – a redesign of the magazine, including an exciting new augmented reality (AR) feature and new Trendsetters column.
AR allows you to bring the people and places of Georgia Trend to life when you download a free app and view certain pages of the print or online edition through a tablet or smartphone. Here's how to make to it work:
Download the free Georgia Trend Interactive app from the Apple App store or the Google Play store and open the app.
Hold your smartphone or tablet over the interactive cover or the ad on page 21 of the January 2016 issue of the magazine. (Interactive content will change each month but will be available for one year following publication.)
To view the AR content online, open the app and hold your tablet or smartphone up to the digimag cover, here, and the ad, here.
Look for videos, more photos and interactive content in articles and ads in the coming months wherever you see the image at right.
We are also introducing new content this year – a Trendsetters column will focus on small businesses and entrepreneurs in our state. Read about robots that are helping kids learn and may become your next personal assistant in this month's column "Smart Fun."
You'll continue to see all the columns and features you've come to expect from Georgia's only statewide business, economic development and political magazine. So sit back and enjoy this month's new look, which includes old friends like our Attorney General Sam Olens, the 2016 Georgian of the Year, plus profiles of the 100 Most Influential Georgians, people who are impacting lives around the Peach State every day, and the two new additions to our Most Influential Hall of Fame, Arthur Blank and Alana Shepherd.
And let us know what you think of our new look in the comments, find us on Facebook or Twitter, or send an email to editor@georgiatrend.com.
Here's to a happy and prosperous new year for all Georgians.
Thanks for being a reader!