Sustainable Georgia: Food For Thought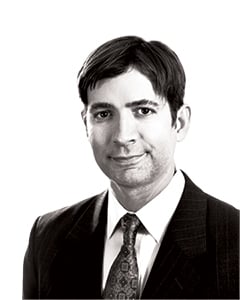 I hope you enjoy the new and improved Georgia Trend. I was blown away to see the redesign of our magazine complete with augmented reality (AR) interfaces. Our staff worked hard, and I hope you'll agree it's a bold new look for us and really raises the bar for business journal design.
We now can use AR to bring the people and places of Georgia Trend to life by downloading an app and viewing the print edition through a tablet or smartphone, as you can see on our cover this month.
We are also introducing new features this year – a Trendsetters column focusing on small businesses and entrepreneurs in our state, as well as new lists and rankings.
I'm optimistic about this year and the future. I think we may be on the verge of a time when technology is no longer disruptive and enables more powerful solutions to tackle challenges in social and health issues, the environment and education, just to name a few, that may be holding us back.
We are seeing some of this convergent approach in Georgia. While we will continue to cover healthcare issues like heart disease and cancer, the field is much more than that, intersecting with infrastructure, education and even agriculture. Our state's food sector, for example, has room for improvement that could translate into much-needed economic activity and jobs.
Many of our higher education campuses grow their own food or source it locally; Georgia is one of the leaders in the country in this regard. Emory and Kennesaw State University are renown for their excellent cuisine, and both grow much of it on campus or at nearby farms. It's a far cry from the Animal House days at some schools when smoking ladies would slop mashed potatoes on the plate to cover the repellent sight of strange meat and gravy.
The idea of good food still needs to trickle down to our public K-12 system and even pre-K. One of the biggest contributing factors to high dropout rates is malnutrition. Many children come to school without breakfast or dinner the night before and go hungry through the summer. Eating too much of the wrong things is a problem, too, leading to hundreds of billions of dollars in obesity-related costs nationally each year.
But there is a bright spot: Many organizations in Georgia are already working hard to bring fresh food to our pre-K-12 youth. Georgia Organics received $250,000 from the James M. Cox Foundation last year to expand its Farm To School program, which feeds and teaches kids to grow organic vegetables and is already in 30 school systems.
Slow Food Atlanta of Avondale Estates has the Time for Lunch campaign to educate and seek solutions to the issue of healthier food in schools. The state's School Breakfast program has been introduced to provide cash to nonprofit breakfast programs in schools and daycares to help reach the 700,000 Georgia kids who live in households without adequate food.
But obstacles to this movement are huge and range from union and employee issues that affect everything from the quality of the food to the way it is delivered to the creation of meals, which leans toward processed food with poor nutritional value.
The large companies that provide school meals – and also cater to prisons and hospitals – hold tremendous sway in this sector. Efforts to undo recent federal attempts to force these companies to make better-quality food are still rampant, though notably the companies themselves have backed down.
Reform in this area has real promise to effectively reach kids in poverty – and help keep them in school. I also see economic opportunity. Like our parks and green infrastructure potential, our agricultural resources may provide another link to returning jobs to impoverished areas, enabling those children to stay healthy and better educated.
But, back to augmented reality, which does tie in to education. The military started incorporating it as an educational tool, and now the technology is being used everywhere. Look for more this year in the pages of Georgia Trend about business and military ideas and products that could cross over into social services and public education. I believe the potential for using technology to unlock improvements and bring communities together is almost limitless.
Just food for thought for 2016. Enjoy our new look and features, and have a prosperous Georgia year.