Sustainable Georgia: Driving With The Sun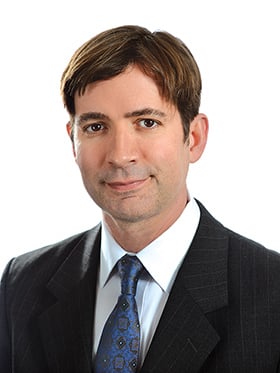 I was thrilled to see one of my great sci-fi dreams come true in West Point when Georgia unveiled its first solar-powered electric vehicle (EV) charging station. We've been rewarded by the convergence of public, private, local and global efforts.
It makes sense that it opened at the Visitor Information Center on the Ray Anderson Memorial Highway. (See "Re-envisioning Our Interstates" in the May 2015 issue.) This stretch of road is now a Mission Zero Corridor, intended to become a cutting-edge model of sustainability. In addition to the Ray C. Anderson Foundation, Kia Motors partnered on this effort with the Georgia Conservancy, LaGrange-Troup County Chamber of Commerce, Georgia Department of Transportation, Georgia Department of Economic Development, Georgia Tech School of Agriculture, Hannah Solar, Spotlight Solar and the city of West Point.
I've always felt solar was important to the EV concept, otherwise it's just fossil fuels from somewhere else. Such stations have emerged in California and North Carolina and make sense here, as well, where we have the country's second-highest electric vehicle market.
The station, which is free to use, enables EV drivers to travel from Montgomery, Ala., to Atlanta on the juice from some 3,000 watts of photovoltaic solar panels. Georgia's Hannah Solar developed the solar array, which will be able to charge about 20 vehicles per week.
It's Georgia's first high-speed charging station, capable of charging most batteries to 80 percent capacity in 45 minutes, and draws attention to the state's growing network of charging stations that will eventually allow EV drivers to traverse the state without range anxiety.
It's also a reminder that electric cars aren't going anywhere, in spite of last year's transportation bill (HB 170) that not only revoked the $5,000 EV tax credit but also charges owners a $200 annual fee. In fact, Kia introduced its Soul EV at the groundbreaking in October.
Also in October, Hannah Solar announced it would partner with Sonnenbatterie Inc. to launch a new residential division, Hannah Home Energy, which offers EV charging stations and backup generators. By storing solar, cars and businesses can be powered overnight while avoiding a spike in off-peak charging that worries utilities and regulators.
Last year's HB 57, or the Free-Market Finance Act of 2015, makes solar energy solutions easier for consumers, allowing them to finance systems over time. Expect more companies across the pond to take an interest in Georgia's solar incentives, as environmental groups press Europe to drop their biomass-pellet strategy that has been stoking our forestry exports.
Georgia is one of the country's biggest biomass-pellet exporters. But biomass pellets, like natural gas, aren't a long-term answer. When dropped into existing coal-fired plants, the pellets produce fewer emissions, but still too much.
I hate it for our forestry industry, but with technology increasingly promising self-driving cars on wireless, self-charging roads, such stopgap measures seem shortsighted. With the amount of power that it will take to wean us off the combustion engine, solar and solar storage need to be a bigger part of the equation.
So what about the disincentive to purchase an EV that emerged in last year's transportation funding package? It may seem to contradict our solar push, but Georgia isn't alone – Virginia and a few other states passed similar measures. As Kia and other car companies introduce more efficient cars and hybrid engines, establishing how and how much to tax these vehicles that aren't contributing to gas tax-funded infrastructure will remain a challenge.
More worrisome to me is the money HB 170 takes for transportation from basic services like education and public safety, on both the state and local level. We will need more of this stuff, not less, with a larger and better transportation network.
It's ironic that so many places with high free-lunch participation in schools are represented by leaders who oppose funding for such safety-net services. It is an accelerating trend marginalizing small towns that must be reversed to sustain a state of diverse and dynamic local economies.
But I'm veering way off course. Congratulations West Georgia on enjoying this moment of sunshine. Let's keep thinking big, so we can remain at the vanguard of sustainability technology.