Georgia's Hidden Gems
Georgia's top small hospitals offer big benefits and excellent care for their communities.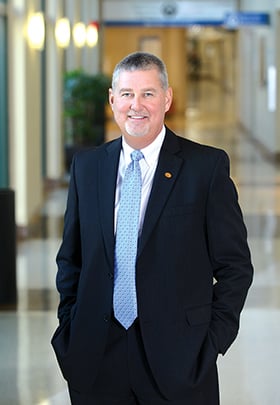 When you think of Georgia's top hospitals, what comes to mind? Atlanta's Emory or Grady Memorial? Augusta's University Hospital or GRHealth Medical Center? Savannah's Memorial University Medical Center or St. Joseph's/Candler? While the state's largest hospitals certainly rank tops, that doesn't mean you can't find great care close to home – even if your home is an hour's drive or more from the nearest city or major medical center.
Some of Georgia's top hospitals are in small towns and have fewer – in some cases, much fewer – than 100 beds. The majority of small hospitals are considered rural – generally meaning they have fewer than 50 beds and serve areas with populations under 35,000 – says Chuck Adams, executive vice president of the Georgia Hospital Association (GHA) and head of GHA's Center for Rural Health.
Rural hospitals provide convenient close-to-home care for many Georgia residents and provide a sense of community and family that larger, busier hospitals often can't. "Patients feel that when they go to these smaller hospitals, it's like going to the local hardware store instead of the big-box store," says Adams.
Most of Georgia's 63 rural hospitals have been in their communities for 50-plus years, he says. They are often major employers and valuable economic engines in their communities. But operating in a rural community doesn't come without a price – often a very big one – he says, citing reimbursement issues that have affected all of healthcare in recent years but have hit rural hospitals particularly hard.
"Most of our rural hospitals operate in areas that have even a worse payer mix, meaning that the number of patients on subsidized care or no insurance is greatly exaggerated," he says. "So they are already operating in a situation where they are not getting paid cost."
Since 2013, five small hospitals in the state – four of them in rural areas – have closed for financial reasons. Those that have endured have had to find new ways to do so, including increasing efficiency, becoming part of larger health systems, sharing staff, aggregating resources or partnering with other organizations in their communities to provide care, Adams says.
Georgia Trend introduces you to five small hospitals that have not only survived these tough times, but have reached the ranks of the state's top hospitals.
---
#5: Top Small Hospitals
University Hospital McDuffie
Thomson
Although University Hospital McDuffie is among the smallest hospitals in the state with 25 beds, its purchase in May 2012 by University Healthcare System has allowed McDuffie to have facilities and offer services available at much larger hospitals – without losing its small-town feel. Originally located in downtown Thomson, McDuffie moved last January from its aging structure into a new $30-million facility more centrally located just off I-20, says UH McDuffie CEO Sandra McVicker. "It is absolutely gorgeous and very put together so that people can get where they need to go much more quickly, and it is much easier to find."
Volume has increased since the move, too, says McVicker. For example, prior to the move the Emergency Department averaged around 1,000 visits monthly, but now it is running around 1,400.
Services offered at McDuffie include general and orthopaedic surgeries such as fracture repair and total hip and knee replacement. McDuffie also has an ophthalmologist who comes to perform cataract removal and other ophthalmologic surgeries, says McVicker.
Although McDuffie doesn't have an ICU, its proximity to Augusta makes it possible to get more help quickly if needed. "If a patient comes in with a really bad heart attack, we will stabilize them and put them in an ambulance, and they can be downtown at the mothership in 30 minutes or less," says McVicker.
For stroke patients, McDuffie participates in a telemedicine program with GRHealth that allows patients to be evaluated remotely by doctors who are available 24/7. "They make a determination of what we need to give them right away for that stroke to help prevent it from extending or getting worse, then we put them in the back of an ambulance and send them right downtown," McVicker says.
Most of McDuffie's 120 full-time and part-time employees – many of whom have been with the hospital 10 years or more – live in the community, says McVicker. "People come here because it is their community, and they love their community hospital and they want to work here," she says. "It is more like family as I see it."
---
#2: Top Small Hospitals
Coffee Regional Medical Center
Douglas
Since 1953, Coffee Regional Medical Center has served residents of Coffee and Atkinson counties. Its services include women's health, orthopaedics, cardiology, general surgery, neurology, primary care and an "extremely busy emergency department," says Vicki Lewis, president and CEO.
Although at 88 beds the hospital is considered small, it offers many services typically found only at much larger hospitals, says Lewis. "We have cutting-edge technology, such as 3-D mammography, and we do very sophisticated orthopaedic and vascular surgeries."
But Lewis says it is not just the technical quality of services Coffee Regional provides, but the caring staff and physicians who provide it that make Coffee a top hospital.
Commitment to the community is one Coffee's 700 employees and 150 credentialed physicians take seriously. Rather than just caring for the sick, Coffee is increasingly focusing on strategies to keep patients well, including an annual community wellness fair in downtown Douglas attended by thousands each year.
"We are a wonderful example of what a community hospital represents to communities across the nation," says Lewis. "We are an integral part of the community. We care for the community. Our purpose is to serve, to heal and save. Everything we do centers around our purpose and our patients."
---
#2: Top Small Hospitals
Gordon Hospital
Calhoun
A community hospital serving the residents of north Georgia's Gordon County since 1953, Gordon Hospital has 69 beds and 1,036 (703 of whom are full time) employees. But it is part of a much larger system – the Altamont Springs, Fla.-based Adventist Health System (AHS).
In 1994, Gordon was purchased by the system, composed of 45 hospital campuses and more than 70,000 employees. Although separated by geography, each AHS facility is united by the mission of extending the healing ministry of Christ, says President and CEO Pete Weber.
Gordon offers all of the services one would expect at a community hospital, including medical-surgical, progressive care and intensive care units; obstetrics and gynecology; a diagnostic heart cath lab; nuclear medicine; sleep lab; orthopaedics and sports medicine; ophthalmology; nephrology; neurology; home health; and specialties such as wound care with hyperbaric oxygen therapy. It also offers extensive cancer services unique to a hospital its size, including radiation therapy, medical oncology and an infusion center, surgical oncology and urologic oncology using robotic surgery.
Weber attributes much of Gordon's success to being part of the Adventist Health System. "Being a part of a large system allows a stand-alone hospital access to things they would not have ready access to, including compliance, legal, risk management, treasury department managing investments and access to capital," Weber says.
One of the largest employers in the area, Gordon is also very active in the community. Gordon offers many health-related outreach programs, including diabetes, colon, melanoma and prostate screenings and smoking cessation classes. "As part of AHS, our heritage of healthful living is something we believe in and is an integral part of our core mission," says Weber.
Gordon Hospital is continuing to invest in its future with a $37-million expansion that has added 59,000 square feet of new space, including expanding its ER and ICU capacity and adding 33 more patient exam rooms.
---
#3: Top Small Hospitals
Grady General Hospital
Cairo
As part of the four-hospital Archbold Health System, Grady serves residents of Thomas and Decatur counties in south Georgia. Licensed for 60 beds, but actually staffed for fewer due to lower volume, the hospital has obstetrical services, a state-of-the-art radiology department and a four-bed ICU. But the bulk of what it does is outpatient services, including physical, speech and occupational therapy. "We see a lot of pediatric patients in our outpatient therapy department," hospital administrator Crystal Ramm says.
Founded in 1923, Grady became part of the Archbold system in 1985. "Our community knew that to have the financial resources to sustain the hospital long term and to continue to provide technology and resources, it would need to have a partnership with a larger hospital," she says. "Our community made the decision to partner with Archbold for that reason. That kind of partnership brings in additional resources that otherwise you would not be able to afford or you may not have any expertise in."
Grady General shares physicians – including ear, nose and throat specialists and cardiologists – with John D. Archbold Memorial Hospital in Thomasville, the system's main hospital. "We also do a lot of dental restoration surgery for pediatric patients," says Ramm.
Grady's biggest asset is its staff, most of whom live right in the community, says Ramm. "I think the biggest thing here is we truly try to hire the right people for the right position. I think it is making sure they are bought into our culture, our level of quality expectations along with providing our patients the best experience possible.
"It is truly a family atmosphere here – the relationship we have with everyone from administration to housekeeping to the physicians," she says. "The culture truly is fabulous for providing great care.
"We are only as good as the front-line staff," she says, "so we have a great front-line staff, and we try to take great care of them as well."
---
#1: Top Small Hospitals
Evans Memorial Hospital
Claxton
Located in Evans County, 49-bed Evans Memorial is a small rural hospital, but it still offers a lot of the services that a larger hospital typically offers, says Nikki NeSmith, chief nursing officer and chief operating officer. Those services include surgery, radiology, a lab, rehab and a 24/7 emergency department.
"We stay up-to-date as far as our quality measures – the medications we use and the equipment we use," says NeSmith. "We have very high-tech equipment. When patients come in, they are very surprised that we can do the same CT scans that they get in Savannah or a larger area. We can do a lot of the same surgeries, and you get more of that personal touch than maybe you would at a larger facility."
Evans has a staff of 160, about 15 of which are shared with three other rural Georgia hospitals – Candler County Hospital in Metter, Emanuel Medical Center in Swainsboro and Dorminy Medical Center in Fitzgerald – through a management company called ER Hopsitals. Although Evans and the other three are still individually owned and each has an onsite COO, one CEO oversees all four. Billing, human resources and centralized scheduling are also shared among the four. "In that way we are all paying a portion of those employee salaries," says NeSmith.
In addition to top technology and innovative management systems, Evans prides itself on customer service, says NeSmith. "We have started post-discharge call backs on all of our inpatients – someone who calls them a couple of days after discharge to ask, 'Were you able to get your prescription filled? Did you get your follow-up appointments? Are you having any complications?'"
Evans administrators also make what they refer to as leadership rounds. They visit patients in their rooms and ask how their stay is going and if there is anything they can do to make it better.
NeSmith believes one of the biggest factors in Evans Memorial's success is physician involvement in decisions concerning the hospital. "Because we are small and have a smaller medical staff, we seek their input when adding services or when deciding to eliminate services." says NeSmith. "We have very good communication with our physicians, and that really helps because you need good physician support in order to have a successful hospital."
---
Georgia Trend's 2015 Top Hospitals
As the healthcare landscape continues to change, Georgia's hospitals are finding they must do more with less. While some hospitals have been forced to close, a few new ones have opened and others have merged to provide better service and care.
This year's Top Hospitals groups facilities of similar size and mission together into four categories: Teaching Hospitals, Large Hospitals (more than 250 patient beds), Medium Hospitals (100-249 beds) and Small Hospitals (fewer than 100 beds).
The data used to compile the rankings came from the Centers for Medi-care and Medicaid Services (CMS), which provides publicly available information on more than 40 quality-related indicators, including patient experience, outcomes of care, process of care, and efficiency and value of the services rendered. All acute care hospitals that provide services to Medicare patients are required to report this information to CMS.
Hospital bed size was determined by the American Hospital Directory (www.ahd.com). The hospitals with identical scores share the same ranking.
The 2015 Top Hospitals Ranking includes only hospitals that participate in the CMS Value Based Purchasing Program. VA hospitals and Critical Access Hospitals do not participate in this program and are not included. The data download date for our analysis is July 2015. Special thanks to Jeff Brown, senior managing director for FTI Consulting, for assisting with this project.
Top Teaching Hospitals
Hospitals affiliated with accredited medical schools that provide education and training opportunities for students, regardless of size
1. Emory University Hospital Midtown, Atlanta
1. Houston Medical Center, Warner Robins
2. Mayo Clinic Health System – Waycross, Waycross
3. Grady Memorial Hospital, Atlanta
4. Emory University Hospital, Atlanta
5. Phoebe Putney Memorial Hospital, Albany
6. Floyd Medical Center, Rome
7. Midtown Medical Center, Atlanta
8. Georgia Regents Medical Center, Augusta
9. Memorial Health University Medical Center, Savannah
10. Atlanta Medical Center, Atlanta
---
Top Large Hospitals
Hospitals with more than 250 patient beds
1. West Georgia Medical Center, LaGrange
2. Northeast Georgia Medical Center, Gainesville
3. John D. Archbold Memorial Hospital, Thomasville
4. Athens Regional Medical Center, Athens
5. Northside Hospital, Atlanta
5. University Hospital, Augusta
5. Hamilton Medical Center, Dalton
6. St. Joseph's Hospital – Savannah, Savannah
7. Southeast Georgia Health System – Brunswick, Brunswick
8. Gwinnett Medical Center, Lawrenceville
9. WellStar Kennestone Hospital, Marietta
10. South Georgia Medical Center, Valdosta
10. DeKalb Medical Center, Decatur
11. Doctors Hospital, Augusta
12. St. Francis Hospital, Columbus
13. WellStar Cobb Hospital, Austell
13. Piedmont Hospital, Atlanta
13. Eastside Medical Center, Snellville
14. Candler Hospital, Savannah
15. Southern Regional Medical Center, Riverdale
16. Piedmont Henry Hospital, Stockbridge
---
Top Medium-sized Hospitals
Hospitals with 100-249 beds
1. Northside Medical Center, Columbus
2. Tanner Medical Center – Carrollton, Carrollton
3. WellStar Douglas Hospital, Douglasville
4. Fairview Park Hospital, Dublin
5. Emory Johns Creek Hospital, Johns Creek
6. Washington County Regional Medical Center, Sandersville
7. Northridge Medical Center, Commerce
7. Donalsonville Hospital, Donalsonville
7. Union General Hospital, Blairsville
8. Colquitt Regional Medical Center, Moultrie
8. Tift Regional Medical Center, Tifton
9. Upson Regional Medical Center, Thomaston
9. Memorial Hospital and Manor, Bainbridge
9. Redmond Regional Medical Center, Rome
10. Cook Medical Center campus of Tift Regional Medical Center, Adel
11. Crisp Regional Hospital, Cordele
11. WellStar Paulding Hospital, Hiram
12. Oconee Regional Medical Center, Milledgeville
13. Hutcheson Medical Center, Fort Oglethorpe
14. St. Mary's Hospital, Athens
15. Appling Hospital, Baxley
16. Northside Hospital Forsyth, Cumming
17. Coliseum Medical Center, Macon
18. Piedmont Newnan Hospital, Newnan
19. Habersham County Medical Center, Demorest
20. Cartersville Medical Center, Cartersville
20. East Georgia Regional Medical Center, Statesboro
20. North Georgia Medical Center, Ellijay
21. Emory St. Joseph's Hospital, Atlanta
22. Trinity Hospital of Augusta, Augusta
23. Piedmont Fayette Hospital, Fayetteville
23. Rockdale Medical Center, Conyers
24. North Fulton Hospital, Roswell
24. Spalding Regional Hospital, Griffin
25. Wayne Memorial Hospital, Jesup
---
Top Small Hospitals
Less than 100 beds
1. Evans Memorial Hospital, Claxton
2. Gordon Hospital, Calhoun
2. Coffee Regional Medical Center, Douglas
3. Grady General Hospital, Cairo
4. Perry Hospital, Perry
4. Emanuel Medical Center, Swainsboro
5. Irwin County Hospital , Ocilla
5. University Hospital McDuffie, Thomson
6. Dodge County Hospital, Eastman
6. Piedmont Mountainside Hospital, Jasper
7. Taylor Regional Hospital, Hawkinsville
7. Northside Hospital Cherokee, Canton
8. Coliseum Northside Hospital, Macon
8. Meadows Regional Medical Center, Vidalia
9. Jefferson Hospital, Louisville
9. Phoebe Sumter Medical Center, Americus
10. Southeast Georgia Health System – Camden, St. Marys
10. Stephens County Hospital, Toccoa
10. Chestatee Regional Hospital, Dahlonega
11. Tanner Medical Center – Villa Rica, Villa Rica
12. St. Mary's Sacred Heart,* Lavonia
12. Elbert Memorial Hospital, Elberton
13. Fannin Regional Hospital, Blue Ridge
14. Barrow Regional Hospital, Winder
15. Clearview Regional Medical Center, Monroe
16. DeKalb Medical Center at Hillandale, Lithonia
17. Newton Medical Center, Covington
18. Dorminy Medical Center, Fitzgerald
*formerly Ty Cobb Regional Medical Center