Town Center CID has a new look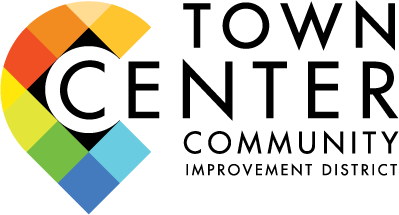 As you're out and about the Town Center area of north Cobb County you may see new, colorful signs that let you know where you are and help you get where you're going. They are courtesy of the Town Center Community Improvement District (TCCID), which is rolling out a new logo and look that better symbolizes the vitality of the area.
The Town Center CID is a self-taxing district created in 1997 to promote infrastructure improvements in the Town Center area. Over the last 18 years, the CID and its partners have invested more than $140 million in infrastructure projects to improve the accessibility and attractiveness of Town Center's 6.25 square miles.
The area boasts 5.5 million square feet of commercial space, 8 miles of scenic trails and access to two interstates. Kennesaw State University, Cobb County International Airport and many dining, shopping and entertainment options lie within the CID.
"At the end of the day, our effort is about more than just the CID. It's about promoting and investing in the entire Town Center community," says Mason Zimmerman, chairman of the TCCID and senior vice president at Pope & Land. "Our vision is to make this the best place we can by constantly working with our partners to improve it to attract more businesses, residents and visitors, while also enhancing the quality of life in our community."
The new logo, representative of a virtual map pin, reflects the idea that the Town Center CID is putting the area on the map.
"We want people to feel a part of a thriving, safe and attractive community, and it's exciting, as part of the CID, to help make that happen," said Tracy Rathbone, executive director of the Town Center CID.
Learn more about what all three of Cobb County's CIDs are doing in this month's Georgia Trend feature "Public-Private Progress."