Sustainable Georgia: Fighting Poverty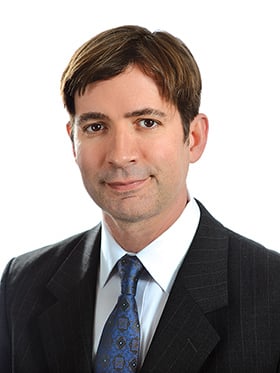 It's November again, and there's much to be thankful for in Georgia. Like the rest of the country and the world, we have a ways to go, but we are often at the forefront of cutting-edge strategies to fight homelessness, crime and poverty.
According to the Department of Community Affairs, Georgia's homeless population stands at 14,000. Since the department began measuring homelessness in partnership with Kennesaw State University in 2008, we've seen a steady drop in that number.
We still need more foster families, transitional spaces and better schools to fight conditions that perpetuate mental illness, substance abuse and domestic violence, but we've cut our non-sheltered population in half since 2011.
Georgia has also committed impressive resources to prison and probation reform. One reform that provides youth offenders with treatment instead of detention brought youth detention placements down by 62 percent, according to New Republic. Two detention centers have closed and more closings are likely as the second phase of the program gets underway. Gov. Nathan Deal deserves credit for this.
Immigration reform has made it easier for undocumented people to drive, work and live without fear of deportation in Georgia. Still, this reduced population is not enough to meet the workforce demands our state faces in recovery mode. Fewer construction companies bid as a result, driving up project prices. Food prices are driven up by a shortage of agricultural workers as well. Consider this as legislation to take driver's licenses away from this population may re-emerge in 2016.
Some obstacles to reducing poverty are systemic. Laws like the Federal-Aid Highway Act and the GI Bill encourage pockets of poverty through sprawl, exclusionary zoning and restrictive covenants. Additionally, blocking people in impoverished communities from credit and mortgage eligibility persists.
What can the sustainability industry do? I've noted before how the green economy tends to leave our at-risk population behind. But recent green infrastructure investments are revitalizing some communities in Atlanta, providing them with accessibility and opportunity.
Atlanta's West End stands to benefit from MARTA and BeltLine investments. Atlanta has also partnered with the National Park Service to join Groundwork USA to create a Ground-work Trust that can receive $180,000 over four years to clean up natural areas, improve access to the Chattahoochee River, restore blighted properties, build trails and engage the community. The Environmental Protection Agency and Riverwalk Atlanta are also involved in this growing project.
Conservation Fund Southeast Region Assistant Stacy Funderburke noted that U-Haul has given $375,000 to the Conservation Fund's Parks with Purpose program, which is at work rehabbing parks including Lindsay Street Park in Atlanta's English Avenue neighborhood near the new Falcons stadium. There are also groups like the Greening Youth Foundation and the ECO-Action group promoting green infrastructure in the West End.
"If you look at the Lindsay Street Park model, and what [Greening Youth/Atlanta Youth Corps] has already done for Old Fourth Ward Park, you can see there are potentially enough projects to provide steady employment for these kids," says Funderburke. Indeed, there are 350 parks, greenspaces and community centers where this disenfranchised young population could find work in Atlanta alone.
This is big money, and a broader endeavor would take more projects like Southface and Community Foundation's Grants to Green, which connects nonprofits to environmental funding and initiatives, and more companies with vision like U-Haul, notes Funderburke. Still the concept is scaleable and could be replicated elsewhere.
Such a boots-on-the-ground connection helps overcome what I've perceived as an occasional disconnect between the nonprofit community and the people it serves.
"In the foundation world, these communities are not represented. So they don't see what you're doing for them," says Nathaniel Smith, a 2006 Georgia Trend 40 Under 40 and founder and chief equity officer of Partnership for Southern Equity. "If you can't help implement change, its not empowerment, it's charity."