Georgia View: Nuclear Redux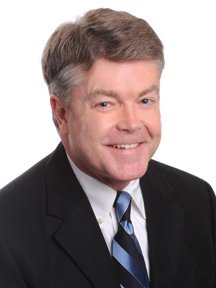 Thirty years ago, the first issue of Georgia Trend took a frank and critical look at Georgia Power's Plant Vogtle, assessing whether or not the ballooning costs of that project might take down the powerhouse utility.
Much has changed in the generation since. Despite the shadow of major disasters like Three Mile Island in 1979, Chernobyl in 1986 and Fukushima in 2011, nuclear power has become an accepted and leading global energy source, particularly in European Union countries. The emission-free generation is cheaper than every other source except for hydro, once plants are licensed and operational. And here in the U.S., no serious illness, injury or loss of life can be attributed to nuclear power generation, excluding the handling of nuclear waste.
The Alvin W. Vogtle Electric Generating Plant is Georgia Power's second nuclear plant, with two reactors now in operation and re-licensed for operation through the 2040s and two new reactors under construction. The facility is located in rural Burke County, near Waynesboro along the Savannah River. Once Vogtle 3 and 4 are complete, this will be the only plant site in the U.S. with four nuclear reactors in operation. The plant will then have the capacity to power 1 million households, and Georgia Power's energy fuel capacity will jump from its current 9 percent to an estimated 14 percent from nuclear generation.
The plant is managed and operated by Georgia Power and its parent Southern Company but has several owners – Georgia Power (45.7 percent), Oglethorpe Power Corp. (30 percent), Municipal Electric Authority of Georgia (MEAG, 22.7 percent) and Dalton Utilities (1.6 percent). Regulatory approvals and work on units 3 and 4 began in 2008, and the Nuclear Regulatory Commission issued limited work site permits in August 2009. Though the construction schedule has been moved forward periodically and costs have increased, the new Westinghouse Electric AP1000 reactors incorporate numerous engineering and design changes based on basic physics to further improve safety.
A visit to the construction site brings views of massive cranes moving hundreds of tons of materials for placement within fractions of an inch. Nearly as impressive is the fact that there has not been a single construction-related injury on a site employing thousands during these development and expansion phases.
China has several AP1000 plants under construction, as does SCANA in South Carolina. Questions persist about delays at Plant Vogtle and about China starting construction later and finishing sooner. However, Mark Rauckhorst, Southern Company vice president for construction at the plant, notes the significantly different regulatory climate stateside, and says, "We are taking the time, the first time, to do everything right."
Given the stakes and expense, that is probably a very wise approach. The corporate history of Southern Company and Georgia Power authored a few years ago was entitled Big Bets. And though the company is no stranger to those, this bet, while plenty big, seems a pretty safe one.
Though the Vogtle expansion will cost more than Georgia Power's ongoing acquisition of Atlanta-based natural gas company AGL Resources, it still seems a much smarter wager than Southern Company's experimental "clean coal" plant under construction in Kemper County, Miss., which seems to be digging what may be a dry hole.
Southern Company's energy portfolio looks to generate 45 percent of its capacity with natural gas, less than 30 percent with coal (nearly 70 percent just over a decade ago), nuclear at 14 percent and hydro, solar and other renewable sources providing the remaining 11 percent. There isn't a lot of wind available in the current SoCo service footprint.
I'm comforted to pass on to the millions of retirees and pension funds heavily vested in Southern Company stock that the company is not blowing smoke. This sound investment, despite its cost and challenges, is likely to pay dividends for the millennia. With Georgia expected to add as many as 1.8 million new residents by 2025 and electricity demand to increase 21 percent by 2030, it doesn't take a rocket scientist to determine that load needs to come from somewhere with a lot more capacity, and soon. Thankfully, there are quite a few rocket scientists on this project to deliver just that before we all need it.