Sustainable Georgia: Sustainable Surprise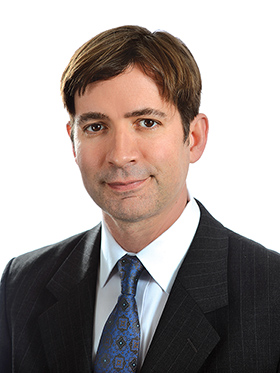 We're called Georgia Trend because we not only follow trends, we also try to anticipate new ones. And while some trends come and go, certain ones do endure. It impresses me that sustainability is no longer a "trend." It's a reality, a requirement, a health standard and a lifestyle choice. It is fascinating to see it turn up in surprising places through a combination of market dynamics, public policy and technological innovation.
I see corporations investing in incentives for their workers to stay healthy, increase their productivity, reduce sick days and avoid high medical bills. These same companies are locating closer to train stations and walkable environments for the same reason.
Cities for years have seen that streetscape investments that improve walkability around town squares and public spaces improve shopping activity and community engagement. More foot traffic leads to more economic potential for downtowns, with entrepreneurs, a micro-economy of food trucks, artisans and boutiques enriching our cultural life in these connecting spaces of growing communities.
It occurs to me that we could see a renaissance of connectivity throughout our state if we coordinate land use around public and historic places and buildings as well as institutions, developments and government facilities. Many of our historic landmarks are connected to parks, gardens and beautiful outdoor spaces. Even formerly industrial areas have a certain historic beauty. As we ponder how land use might change to accommodate a new generation, I suggest we reconsider our existing resources as a springboard to healthier living, retooled toward more open spaces.
On another subject, I am glad to see sustainability emerge in one of the last places I ever expected: historic preservation. True, the greenest building is one you don't have to build. But many of my favorite Georgia places, like Hay House in Macon and the Carnegie's Plum Orchard Mansion on Cumberland Island, are hardly in a position to meet 21st century building standards, right? That's as crazy as Neil Young retrofitting his old cars to meet new emissions goals. But that's exactly what's happening.
The Georgia Trust for Historic Preservation, on whose board I serve as a trustee, has teamed up with Southface Energy Institute to launch the country's first green building certification designed especially for historic buildings – EarthCraft Sustainable Preservation (ECSP).
The Atlanta Daily World Building was one of the first projects to receive the ECSP pilot certification. Once slated for demolition following signficant damage from a 2008 tornado, the c. 1912 building was purchased by a local developer and rehabilitated to become a vibrant part of Auburn Avenue once again.
The Atlanta-based nonprofit also created a new Excellence in Sustainable Rehabilitation category of its annual Preservation Awards. This year, three winners represent innovative ways in which a historic structure was upheld but updated with modern, more efficient systems and design.
Ennis Hall at Georgia College in Milledgeville was transformed over two years from a 1918 women's dorm into the new home of the college's Department of Art. The Jackson Street Building at the University of Georgia is a familiar Athens icon built for its School of Art in 1962. It was retooled to meet LEED standards in 2012, achieving a 22.6 percent energy savings over the original structure, and now houses the College of Environment and Design. Built in 1951, Agnes Scott College's Campbell Hall was once a science building and has been retooled to provide LEED Silver accommodations for a rising population of students – a $15-million makeover in time for the campus' 125th anniversary last year.
Other examples of green historic structure re-use include the Granite Mill in Augusta, the Effingham County Courthouse in Springfield and the Evans Center at Savannah College of Art and Design. Heck, even Hardman Farm near Helen, the summer retreat of Gov. Lamartine G. Hardman, is a LEED Gold living history center.
Green building has been embraced by shopping malls like Phipps Plaza, retailers like Kohl's, churches, theaters, bakeries, hotels and kindergartens; Georgia is No. 8 nationally in LEED buildings, with more than 250.
I hope I continue to see sustainability popping up in unexpected places and forging unusual connections. Maybe I'll even buy one of Neil Young's old cars.