Chambliss and Barrow join UGA faculty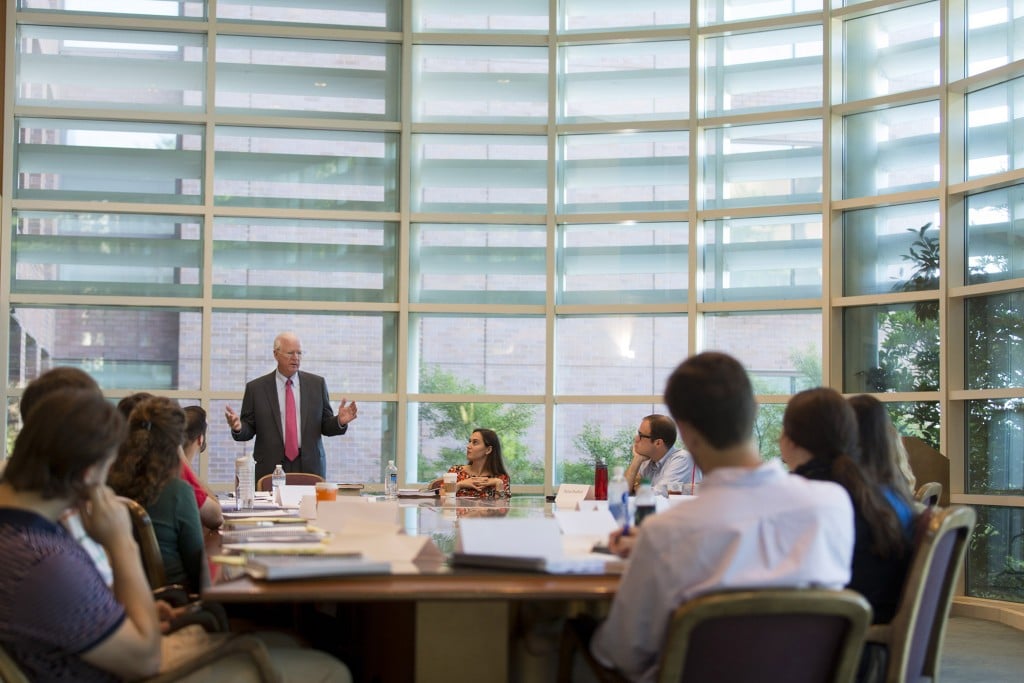 Where do Georgia politicians go after leaving the political arena?
If you're former U.S. Sen. Saxby Chambliss and former U.S. Rep. John Barrow, you head to Athens. Students at the University of Georgia School of Law and the School of Public and International Affairs are benefiting from the long political careers of Chambliss and Barrow this year.
Chambliss, a Republican and the Sanders Political Leadership Scholar at the UGA law school, is co-teaching Political Leadership and the Law this semester with his former chief of staff and current commissioner of the Georgia Department of Community Affairs Camila Knowles.
Barrow, a Democrat, is scholar in residence in the School of Public and International Affairs. He is teaching one class this fall and two classes in the spring on the polarization of government, including things like partisan gerrymandering, party caucuses and party leaders.
Here's to a successful first term for each of them.
Photo above, Saxby Chambliss teaching at UGA, courtesy of UGA.