Sustainable Georgia: Supporting Stem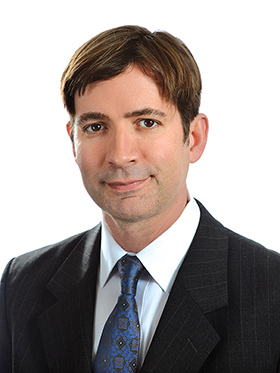 There's been much ado about STEM (science, technology, engineering and mathematics) education over the past few years. Some pundits are panicked that the United States isn't turning out enough scientists and engineers and that our students aren't ready for the jobs of the future.
There are various reasons offered for this perceived shortage of Bunsen Honeydews, the lab-coated scientist from The Muppet Show. Some believe that a liberal arts education may be a culprit, that students learning Shakespeare aren't able to knuckle down and also learn programming and deep calculus with the distractions of Pyramus and Thisbe beckoning in the periphery.
Whether or not this is hogwash, or if there will indeed be a surplus of programming and code writing jobs, it's probably not a bad idea for us to promote and celebrate the sciences and illuminate an easier path for students who are so inclined.
Schools in Georgia are using sustainability to bring STEM awareness, with programs simultaneously engaging students with environmental solutions and the sciences. One former school of mine, Brookwood Elementary in Dalton, is using sustainability in its curriculum to qualify for STEM certification, which the state Department of Education awards to schools that offer an integrated STEM curriculum driven by problem solving, discovery, project-based learning and student-centered development of ideas and solutions.
Brookwood fourth graders are working on a research project with Dalton State College in which turtles are trapped, weighed, marked, gender-identified and then released. The school's first graders work with the Tennessee Aquarium and the University of Georgia on a Monarch butterfly research project. And the whole school tends to a garden with the support of local agricultural engineers. Other business partners, including Shaw Industries, United Way and Keep Dalton Beautiful, help create STEM-integrated, sustainability-infused lessons for all grades. Go Brookwood Beavers!
At Tucker Middle School in DeKalb County, local businesses partner with the school to allow students to work on projects to solve real business problems. Students are redesigning habitats for Zoo Atlanta, engineering power transmission lines across lakes for Georgia Transmission Corp. and considering environmental solutions to large-truck parking for Marten Transport.
Nearby, Henderson Mill Elementary received STEM status for programs including Engineering is Elementary, Small Fry to Go, a school garden and LEGO Build to Express. Funding to help support the school garden and Small Fry to Go was provided by Northrup Grumman and the Atlanta Hawks Foundation. A rain collection system designed and built by AMEC Engineering of Tucker keeps the garden green.
Tucker's Green Power EMC, which provides renewable energy to Georgia cooperatives, has installed photovoltaic solar systems in schools throughout the state through its SunPower for Schools program. Students can learn hands-on how renewable power impacts the grid. Chattahoochee Riverkeeper has created "floating classrooms" on West Point Lake and Lake Lanier. Savannah's Skidaway Institute takes students out on a barge and promotes STEM education using underwater robots.
These programs are bearing fruit in a new generation of sustainability advocates best demonstrated by Georgia Conservancy's Generation Green, which has become a great forum for eco-conscious millennials. College campuses around the state are rife with similar eco-collaborations with their surrounding communities. Promoting STEM on the college level is important, too.
I might add, however: Do not underestimate the importance of a liberal arts education. In indirect ways, the vast variety of courses I took in college have been indispensible to my ability to solve day-to-day problems and run a company. I can't begin to measure the importance of the ability to improvise in unexpected situations.
In an even more technological future, high school students may not go to a liberal arts college right away, or in the same way that we're used to. But I hope they'll still take philosophy and fine arts courses that enable them to experience education, somehow, as I did. These classes may be more important to the art of growing up than where we end up working, but that still counts.