This Month in Georgia History — August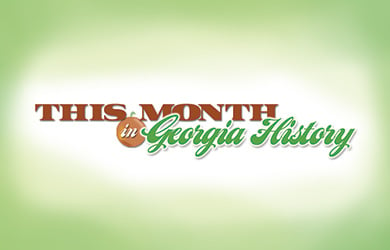 In August, summer vacations wind down as people dive back into work and school begins again. As we at Georgia Trend celebrate 30 years of covering business, politics and economic development across this great state, we invite you to wind down and enjoy this snapshot of Georgia history.
Aug. 21, 1990
The World of Coke opens near Underground Atlanta.
Aug. 4, 1996
The closing ceremonies for the Atlanta Olympic Games are held.
Aug. 9, 1999
Former President Jimmy Carter and his wife, Rosalynn, receive the Presidential Medal of Freedom from President Bill Clinton.
Aug. 4, 2007
Federal authorities bust an illegal still – the largest in more than 20 years – operating in the Chattahoochee National Forest near Clayton.
Aug. 3, 2008
Skip Caray, the longtime Atlanta Braves broadcaster who famously cried, "Braves win," at the 1992 World Series, passes away.