Sustainable Georgia: Finding Solutions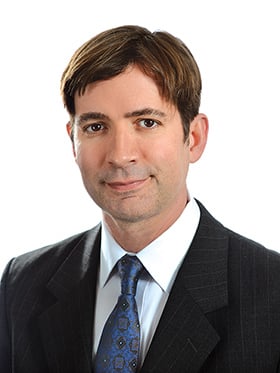 For a decade, environmental leaders have been gathering to explore consensus solutions to Georgia's challenges and opportunities in the sustainability field. Now these leaders are poised to get long-simmering strategies off the ground and perhaps finally stabilize our use of natural resources.
The 10th annual Georgia Environmental Conference (GEC) will be held at the Jekyll Island Convention Center Aug. 26-28 and cover a broad range of topics important to any Georgia resident with an interest in sustainability. This promises to be a landmark experience based on breakthrough state legislation passed this year affecting waterway buffers, solar energy and land conservation.
This year, the GEC expands its focus with topics like regenerative buildings, air permitting, equitable development, vapor intrusion, coastal resiliency, coal combustion residuals, pharmaceuticals in our water, permitting success stories, zero waste zones, sustainability in transportation, monetizing sustainability, food desert oases and Superfund site liability.
Keynote speakers again include representatives from the U.S. Army Corps of Engineers (Brig. Gen. C. David Turner, South Atlantic Division commander) and the Environmental Protection Agency (Heather McTeer Toney, Region 4 administrator). Others include Public Service Commissioner Tim Echols and Bruce Karas, vice president of environment and sustainability for Coca-Cola North America.
Much programming is aimed at front-line operatives engaged in water issues and Jekyll Island, on the outskirts of one of the biggest patches of protected marsh on the East Coast, is the perfect place for such a conference.
"For us, it's an opportunity to be engaged with stakeholders right here at home," says Karas. "Jekyll is a great spot in an ecologically important area, and the conference center is a Silver LEED-certified building. So it delivers a lot of messages at one time."
The program includes training and continuing education credits from numerous state boards such as the Georgia State Board of Registration for Professional Engineers and Land Surveyors, Georgia State Board of Landscape Architects, and the Georgia State Board of Examiners for Certification of Water and Wastewater Treatment Plant Operators and Laboratory Analysts.
The 50-member steering committee is a who's who of environmental players in the public and private sectors, including Bill Sapp of Southern Environmental Law Center, Andrew Rimer of Troutman Sanders, Chrissy Thom of CH2M Hill, Hope Moorer of the Georgia Ports Authority, Ian Skelton of AGL Resources, Jeff Larson of Georgia's Environmental Protection Division, Jonathan Wells of Alston and Bird, Lee Harrop of the Atlanta BeltLine, Leesa Carter of the Captain Planet Foundation, Shane Hix of the Georgia Environmental Finance Authority (GEFA), Ryan Gravel of Sixpitch, Steve McWilliams of the Georgia Forestry Association and Nathaniel Smith with the Partnership for Southern Equity.
The conference partners also include representatives from UGA, Georgia Tech, ACCG and the Georgia Municipal Association.
I mention these members because they represent such a broad swath of Georgia interests. Over the last 10 years, GEC Executive Director David Mook has coordinated the closest approximation of a consensus-driven group of leaders and field operatives the state has ever seen. It's a valuable group of talent, and getting so much of Georgia's sustainable leadership together outside Atlanta helps foster a holistic approach to statewide opportunities and challenges.
The keynotes and panelists will surely get an earful from attendees – some 800 came last year – about how current regulations aren't enough or how proposed regulations are unenforceable. But throughout there is a tone of peer-to-peer discussion that tends to rise above the fray, and attendees seem more interested in what they can learn from one another and take back to their communities.
"The state's water supply issues are two-fold – how do you get there, in terms of conservation, and how we must work on the supply side as well," says GEFA's Hix. "In energy, it's similar – we have to conserve as well as supply. One of the benefits of the GEC is that it focuses a lot on solutions, and that's what folks are looking for."