Sustainable Georgia: Neighbors To The North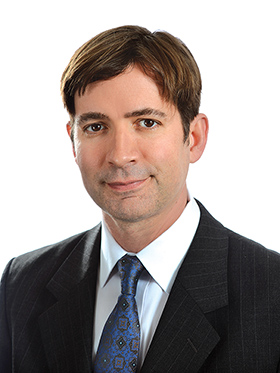 Metro Atlanta leaders were blown away by a recent visit to Toronto, a city overflowing with success. This was not former Mayor Rob Ford's Toronto that many had expected to see, a city overflowing with excess.
The trip was the Atlanta Regional Commission's annual LINK trip, an opportunity for some 100 metro leaders to learn how another city is tackling problems similar to Atlanta's. While the city of Toronto has 2 million more people than the city of Atlanta, the Greater Toronto Area's population is similar to Metro Atlanta's, and the regions have a lot in common.
Toronto is growing fast and increasingly diverse, with whites now in the minority. It's a different mix of ethnicities than in Atlanta, but there is a similar melting-pot sensibility.
Toronto has a vast transportation network – 350 miles of heavy rail, 70 miles of subway, 180 miles of streetcar and 25 miles of bus rapid transit. It's what MARTA might look like if we had the varying public funds that Toronto has had to build out its system over the last 40 years.
We were dazzled by Toronto's transportation system finances – mostly covered by tolls and impact fees, along with huge investments at every level of government. Despite the significant investment, the complaint in Toronto is the same as the one in Atlanta: Not enough transit. To address this, Toronto is in the midst of adding track and service to the tune of more than $30 billion.
Beautiful art and architecture are splashed throughout districts anchored by museums and universities. Students and funky shops, cafes and clubs are everywhere. It's like a giant version of Athens. Sounds great, right? And it is. But there are also problems similar to Atlanta's: congestion and economic disparity.
The Brookings Institution reported that Atlanta is No. 1 in American income inequality, with top incomes nearly 20 times bottom incomes. United Way ranked Toronto at the top of income disparity in Canada, where the income split between the city's rich and poor neighborhoods shot up 96 percent since 1980. Toronto, like Atlanta, has had inconsistent zoning in its suburbs that has resulted in drive-till-you-qualify sprawl.
Plans to extend commuter rail to the suburbs could ameliorate the effect. They are using highway land to build the track and plan a dense, mid-rise community around a multi-modal station in Markham, a largely Asian suburb where a three-bedroom home can cost $500,000 or more. Planners are gearing toward a high-density condo future of affordability in which libraries and parks become living rooms for residents. The alternative is widening inequality and problem schools that drag the system down, as in Metro Atlanta.
There is definitely a link between economic disparity issues and traffic, when transit is not connected effectively to affordable housing. The outer-ring exurbs can become high-priced, tony communities where wealthy executives take the suburban train to work, with low-income residents trapped in inner-ring areas or forced farther out to where land values fall. Even transit can become an unaffordable luxury as a result of rising fares.
Leaders say mixed-income developments are working effectively in Toronto, as they are in Atlanta – just not yet in the suburbs, where they are most needed. The post-Rob Ford era harmony we saw among community leaders was hopeful but inaccurate, one leader told me. Affordable-housing plans have come and gone with different leaders, but do not yet meet the region's needs.
Canadians have an impressive commitment to improving their lives and to social justice. The new mayor, John Tory, came up through a civic non-partisan group that helped establish the city's progressive sustainability and immigration agendas; a similar group also helped educate citizens and win support for the city's ambitious transportation plan. Toronto is also hosting the Pan Am Games this month, and a new era of collaboration seems to have sprung from this global opportunity.
Will the goodwill and cooperation stick, or swing back to a Rob Ford-style city? Either way, Metro Atlanta leaders learned that support for visionary concepts cannot come solely from the business community. More effective, grass-roots education efforts are needed if we are to achieve the ambitions we are capable of. So, think Canadian. As Bob and Doug McKenzie used to say, "It's a beauty way to go."