Georgia View: Filling The Pipeline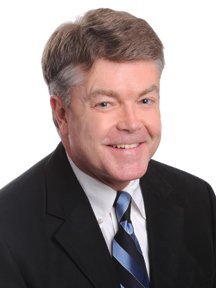 As Georgia's economy rebounds, employers across the state are facing an unexpected labor-force challenge. Open positions often go begging when the skills in our available workforce don't match those needed by employers. If not corrected, this lack of workforce readiness could become a statewide challenge as companies relocate or expand into markets that offer the talents they need.
In 1967, faced with a surplus of textile workers from mills that had closed across the South, a pilot workforce-training program on Georgia's western border grew into what is now known as Quick Start, a statewide program of the Technical College System of Georgia. Quick Start annually retrains thousands of workers in classroom settings, mobile labs and even directly on plant floors, whatever works best for employers. This signature program of Georgia economic developers is at work in industries as varied as automotive, biotech, healthcare, agribusiness, food service, warehousing, and logistics and distribution.
And yet, many high school, associate-degree program and college graduates remain unemployed in Georgia, while employers simply cannot find enough skilled tradesmen or applicants. The state is stepping up in several ways to keep this growing challenge from becoming a crisis.
Gov. Nathan Deal signed two bills this spring that address the issue of workforce readiness by increasing dual enrollment options. Senate Bill 2 allows some high school students to get a diploma and a trade or technical school certificate at the same time; Senate Bill 132 allows certain high school juniors and seniors to earn their diplomas while taking college courses for credit.
During the Senate's hearings on workforce readiness other options were also discussed. One program rolling out as a pilot project for 10,000 Georgia high school students is YouScience. This web-based tutorial and counseling program helps high school sophomores and juniors determine how their own special skills, interests, hobbies and passions potentially track with a wide array of career paths.
We all know that children as well as adults learn better when they are engaged and genuinely care about the material being presented. These bills and the pilot program all address this by allowing kids to focus their attention on what's most interesting to them and learn at their own pace. YouScience is rolling out in the Bremen City Schools as well as Marietta and Decatur high schools.
"Georgia has returning veterans, highly trained and ready to work, as well as high school, associate degree and college/university graduates by the truckload," said Philip Hardin, CEO of Nashville-based YouScience, at the Senate hearings. "Our goal is to help these young men and women to select and begin sooner to consider and prepare for the job opportunities that meet the needs and demands of the faster growing industries and employers, especially those in their area."
Randall Redding, president and CEO of R.K. Redding Construction and president of the Georgia Chapter of the Associated General Contractors of America, is a program co-sponsor in his school district in Bremen. Redding noted during the Senate hearings that in his company as well as throughout the industry, a high number of managers and supervisors are in their mid-50s, nearing the sunsets of their careers. His industry needs a pipeline of talented, educated workers to move into those positions.
Georgia could also take a page from the playbook of neighboring states that are addressing this issue in creative ways. For example, in South Boston, Va., the Commonwealth is partnering with Presto Products, a manufacturer of bags and packaging products that is experiencing hiring gaps in the workforce as it significantly expands production. In a pilot project, existing Presto employees and applicants will receive training in both the soft and the technical skills needed to be more successful at Presto. The training will lead to various certifications that also could make employees more marketable elsewhere. Following the pilot program, it can be replicated at other manufacturing facilities.
It's going to take a commitment to preparing the workforce of tomorrow to propel Georgia to the front of the manufacturing pack during this economic recovery. The key may be a combination of training in required skills and teaching that is more geared toward the learner, matching their passions and strengths with existing needs and opportunities in the workplace. Let's broaden our focus sooner rather than later.