Georgia's historic theatres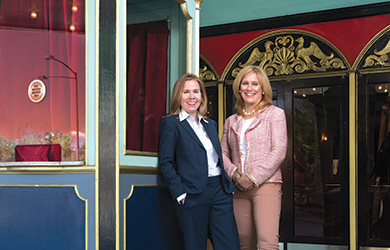 Back in the day, when women put on their best dresses, heels and — gasp — stockings, and men wore suits and ties for a night on the town, theaters with uniformed ushers and fancy names like Ritz and Princess, drew folks downtown to movies and maybe dinner at a nearby, locally owned restaurant before or after the picture show.
Over the years, many of these theaters have fallen into disrepair as multiplexes sprang up in the 'burbs. But, thanks in part to the Fox Theatre Institute, some of these small-town gems are being restored to their former glory.
The revitalization of historic theaters can be the economic engine that drives the rebirth of an entire downtown. From the DeSoto Theatre in Rome, home of the Rome Little Theatre Co., to Brunswick's Ritz, where Elvis has been spotted recently, theaters are turning to the Fox Theatre Institute for advice, expertise and funding to ensure the show goes on. And in the process, these theaters are once again delivering entertainment that draws people back to downtowns dressed up for dinner and a movie — or a play or even a concert by the King.
Learn more about ways the Fox Theatre Institute is helping revive communities in this month's Georgia Trend feature "Showtime!"
And read more about the region that's home of the Ritz Theatre in this month's Brunswick/Golden Isles Area Focus "Five-Star Region."
Photo above: Carmie McDonald, left, director of the Fox Theatre Institute; and Michelle Picon, vice president of Rome's Historic DeSoto Theatre Foundation.
Photo by: daemonpictures.com