This month in Georgia history — June edition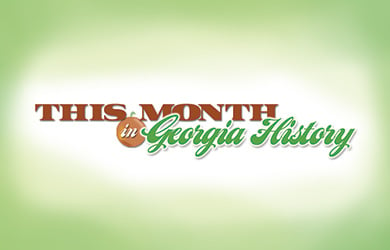 As we at Georgia Trend celebrate 30 years of covering business, politics and economic development across this great state, we're taking a look back at some of the events that brought us to where we are today.
This June has already been hotter than a July firecracker. So, pour yourself a glass of sweet tea, and take a look at some of the cool things that have happened in our state in Junes past.
June 17, 1992
Atlanta's Grace Towns Hamilton, the first African-American woman elected to the Georgia General Assembly, dies.
June 29, 1993
The Georgia Lottery begins when then-Gov. Zell Miller, the lottery's champion, buys the first ticket. As of 2014, more than $16 million in lottery funds have gone to support education.
June 8-10, 2004
Sea Island hosts the G8 Summit of world leaders.
June 10, 2004
Ray Charles, the singer who made Georgia's official song — Georgia On My Mind — his unofficial anthem, dies.
June 23, 2006
The city of Atlanta acquires a collection of papers belonging to civil rights leader Martin Luther King Jr. The collection is housed in the archives of the Atlanta University Center.