Sustainable Georgia: Location and Affordability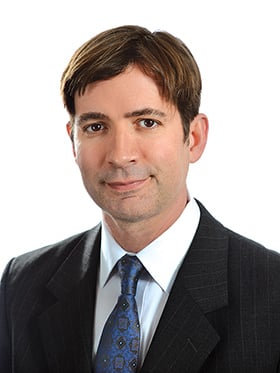 I often write of air, water, transportation and education issues that hobble our attempts at sustainability, but occasionally I have to circle back to a problem that connects all four – affordability. Where will 21st century Georgians be able to afford to live?
"It's complicated," said Mike Carnathan, Atlanta Regional Commission researcher, in a report discussed at a recent Atlanta Regional Housing Forum.
Yes, we have a low cost of living compared to other cities – until you factor in transportation. Moderate-income households, which are defined as those making between 50 percent and 99 percent of the area median income, spend 63 percent of their income on housing and transportation. Optimal spending for the two is 45 percent.
The average-price two-bedroom apartment in Metro Atlanta consumes well above 60 percent of the average renter's income, even without transportation costs. Homebuyers are being squeezed too. From 2013 to 2014, median single-family home prices jumped 10 percent in Atlanta, one of the highest jumps in the nation.
Add to these concerns the higher price of building materials and a labor shortage. The film industry has taken many carpenters, while immigration policy has sent the bulk of our construction workforce packing, according to forum panelist David Ellis, executive vice president of the Atlanta Home Builders Association.
All that translates to fewer opportunities for affordable housing and the need for greater incentives. As if that weren't enough, tree ordinances, impact fees and water restrictions also drive up costs. It would be a shot in the foot for sustainability to come at the expense of affordability.
Some communities are ripe for fair-housing lawsuits, and council members are "clueless," said forum panelist Chuck Young, vice president of Prestwick Development.
Doug Faust, executive director of the Decatur Housing Authority, said 50,000 people called to apply for Section 8 housing in three days – and he could only take 2,000 for a housing lottery. "And we're a small city of 20,000," he added.
Tax credits and incentives currently drive affordable housing, but there is no coalition lobbying for them and subsidies are shrinking. At zoning commission meetings, proponents are quiet, while opponents are loud, says Faust.
Additionally, all agree it takes a holistic approach. Young noted that the Georgia Department of Community Affairs factors in geography when offering tax credits for affordable housing projects that are spread out appropriately in terms of access to schools and social services.
Extending MARTA to Clayton County will connect one of Atlanta's poorest counties to our biggest employment centers, and the BeltLine has an affordable housing component that will (somewhat) make up for lack of federal funding for affordable housing, as right-leaning policies and a sequestration budget continue to marginalize poor and underemployed people. But proposed MARTA station redevelopments must continue to push affordable and mixed-income housing as a requirement of new projects.
Another strategy is to work with employers. Aflac is an active participant in the NeighborWorks Columbus program, an example of employer-assisted housing being pushed by the National Association of Realtors. First-time homebuyer Aflac employees receive grants for the down payment and closing costs of $1,000 to $5,000, if they choose neighborhoods targeted for revitalization.
To further this holistic approach, nonprofits need to step up and partner with developers, employers, and city and county officials to move subsidized renters to ownership, the panel members said, and leaders need to defeat the myth that affordable housing diminishes community property value. It actually raises it in many cases.
As Georgia comes out of the recession, we could face a growth wave as big as or bigger than we saw in the '90s. Only this time a considerably diminished HUD, higher construction costs, more regulations and fewer incentives to create mixed income developments must be added to the mix. So let's not leave affordability out of the housing and workforce conversation, or the conversation is a non-starter.