Home Again, Home Again
Residential real estate is coming back slowly and steadily.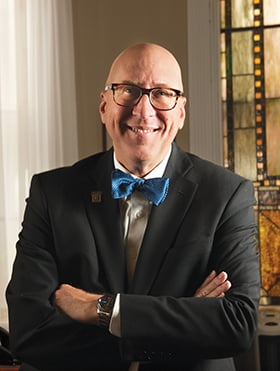 We've read the stories and lived the housing crisis in Georgia for the last few years. We've heard again and again that our over-reliance on construction and the industries that support it meant the state was hit even harder than many. But as the economy turns around, so does the residential real estate market, with new homes going up across the state, new trends and a new generation of buyers having an impact in surprising ways.
The Federal Reserve Bank's Beige Book, a state-of-the-economy report released this spring, says the economy in general continued to grow at a moderate pace, but the state of residential real estate in the Sixth Federal Reserve District, which includes Alabama, Georgia and Florida and portions of Tennessee, Mississippi and Louisiana, was mixed. Across the district, brokers and builders reported seeing modest home price appreciation, though both home sales and inventory levels were flat or up slightly compared to last year. Most expect that activity to increase.
Another report, released by the Atlanta Regional Commission (ARC), examines housing affordability in the 10-county Metro Atlanta region. The report notes that Atlanta, with a median home price of $167,500, ranks as the sixth most affordable place to live among the country's largest 25 metro areas, based on the percentage of homes that are affordable for a family earning the median income in the area. But the ARC points out this doesn't tell the whole story. Most of the affordable housing is well away from major job centers, which means transportation costs must be factored in, making metro housing less affordable, especially for lower- and moderate-income households.
Taken together, the two reports offer a quick look at housing, but they don't paint a complete picture of residential real estate in Georgia. As we pull ourselves out of the housing doldrums, let's consider some of the ways the market has changed – and stayed the same – since the housing bust.
---
Looking Up
"Probably the most relevant thing is just that things are improving. Our main numbers have improved now for the last four years," says Jim Smith, president of the Georgia Association of Realtors (GAR) and a real estate agent with Willingham Loan and Realty Co. in Macon. He offers up a number of stats from 2014 that show improvement across the state. "We want to see prices recover, and median sales prices are up 14 percent year over year for the past 12 months. Average sales price is up 13 percent. Pending sales, properties under contract that have not yet closed, are up 9 percent. The number of closed sales is up 6 percent. New listings are up 9 percent. So all of those things are increasing at what I think of as a healthy rate. They're not on fire, but they're also not just barely ticking up."
And, he points out, it's not just one or two areas of the state improving and carrying other areas along. The story seems to be one of upticks from Augusta to Albany, driven by new and expanding industry, pent-up demand and finally, but very importantly, a decline in the number of foreclosures.
"A few years ago we had a surplus of property. A lot of it was from bank foreclosures that were on the market, and they were creating a surplus of inventory that made it harder for somebody to put their property on the market and get it sold. But inventory has been absorbed, and we have a much more balanced situation now," Smith says.
As the market improves, builders are building again around the state – and some of what they're building is entirely different from pre-bust housing, from lofts in Macon to mixed-use, walkable developments in Metro Atlanta. These are trends that seem to be driven in large part by millennials, those folks who came of age around the turn of the 21st century. As a group, they drive cars less and want to live close to work, play, shopping and transit.
"What we're seeing as far as a relatively new trend is the lofts that are coming online," Smith says. "They've got forecasts that show we can absorb about 130 to 150 a year in the Macon area for the next five to seven years. In the downtown, we have brought online 160 new lofts within the past 18 months. And those are what I traditionally think of as historic lofts, where they go into an existing factory building or office building or warehouse or store and convert to new residential space. We had one that was a [former] manufacturing facility of overalls."
It's the ultimate in repurposing and recycling – a trend in other areas of the state as well that's particularly important to millennials. In Metro Atlanta, mixed-use developments – many with environmental considerations included and all with an eye on that important under-35 demographic – are popping up. Some of the more highly publicized include the development around the Braves' SunTrust Park in Cobb County, Avalon in Alpharetta and Ponce City Market, adjacent to the Atlanta BeltLine.
The FLATS at Ponce City Market, a residential component of the larger conversion of the early 20th century Sears building, include water conservation features, high-efficiency appliances, energy-efficient lighting and other sustainability enhancements designed to help the building achieve Leadership in Energy and Environmental Design (LEED) certification. On the north side of Fulton County, in Roswell, Riverwalk Village has been proposed. This mixed-use development would include 1,500 housing units, shops, office space, a school, walking and biking trails and a link to the Chattahoochee River.
Another new trend in housing is one that harkens back to the good old days with developments that are built around farms. While this trend is just now being recognized across the country, Serenbe, in Chattahoochee Hills south of Atlanta, has been leading the charge since 2004. In addition to the farm, which offers educational opportunities to local kids along with the homegrown goods, the homes in Serenbe are built with a focus on sustainability.
Even as developers and builders are courting millennials, the news about this demographic isn't all good. "One thing that I have seen information on recently that is a little disturbing is the number of millennials that are moving back in with their parents," Smith says. "I saw a Pew report online recently that said 36 percent of them are moving back home." A more recent National Association of Home Builders report says that as many as 50 percent of young millennials have moved back in with their parents. Other reports show this trend may be slowly ebbing, with some of those boomerang offspring now secure in jobs and moving out on their own.
Just one of the factors contributing to this is student loan debt, which is much higher than it was for previous generations and can keep millennials from qualifying for a mortgage or from buying that move-up house. "The immediate problem is that they're not buying their first home at the same rate as their predecessors might have," Smith says. "The greater problem, as far as home ownership goes, is if you're not feeding people into the system at one end of the line, it can have an effect five years, 10 years down the road [on retirement, luxury home and vacation home purchases]."
In addition, this trend affects industry related to home sales. "Every time a home is sold in Georgia, approximately $30,000 in economic activity takes place," Smith says. "You've got all kinds of things that people do to [their new houses], from purchasing new carpet, painting. You may have an appraiser who says the roof doesn't leak, but you need to go ahead and put one on it. All of that activity is churning through our economy when all of these things happen. And then typically the seller is very likely to go out and buy another home. So you take these folks out of the equation, and it has a serious capacity to have an adverse affect on the statewide economy."
Millennials may be a concern in some parts of the state, but not on the coast, where this new generation is just beginning to get its feet wet in the vacation home market, says Jerry Rhyne, GAR Region 8 director and a realtor with Hodnett Cooper. New buyers are keeping hammers pounding on St. Simons Island, he says, "We've got spec homes [everywhere] over the island. New construction on the mainland is a little slow," he adds. "We're almost back at the seller's market. Inventory's down," So he's telling people to put their houses on the market now, especially if they tried before and their homes didn't sell.
---
High-end Opportunity
Major industry announcements around the state not only provide essential jobs, but also mean more people can jump on the housing bandwagon. In Metro Atlanta, the announcement by Mercedes-Benz USA that it's moving its headquarters to Sandy Springs has contributed to the hot land and housing market in that area, according to Terry Swanson, GAR Region 2 director, and a realtor with Century 21 Results Realty. "It's going to be phenomenal. I think you're going to see the land values start to [skyrocket]. That's going to bring a lot more consumer confidence into the market. That 400 corridor, it's going to be the land of high-end opportunity."
Mercedes-Benz USA is under contract to purchase 12 of 76 acres where Ashton Woods Homes has plans for a mixed-use development of lofts, townhomes, apartments and retail. Swanson believes mixed-use development is the way of the future in the Georgia 400 corridor due to the increasing land values, which are pricing new single-family homes out of the market. "Land prices have gone through the roof compared to where they were just two and a half years ago," he says.
He agrees with Rhyne that now is a great time to put a house on the market. "The investors have come and gone," Swanson says. "Now, the buyer is that transitional person. They've got a home to sell, but they really want to stay in the area. Their families changed – they've grown, they've got a baby or kids have moved out. So you've got families that need larger homes, and you've got empty nesters who are ready to downsize. Now that the market's come back, they can sell their home and make a reasonable return or at least get out. They can make that transitional move to what they really want for where their life is today."
---
Military Impact
In Augusta, the U.S. Army's decision to move Cyber Command – and with it 1,500 jobs – from Virginia to Fort Gordon will have an impact.
"We do anticipate Cyber Command having a significant impact on the residential market here," says Ryan Brashear, GAR's president-elect and a realtor with Brashear Realty Corp. in Augusta. "But at the moment we haven't seen a huge influx of personnel. Some of the first wave have come in, but not very many."
In anticipation, there is some construction going on, Brashear says. "Right now the building market is quite strong here. We are seeing some new developments."
They are not seeing the mixed-use developments or the trend of people moving back into the city center, however. "Augusta is a very different market than Atlanta," he says. "The downtown Augusta area has a lot of issues and restrictions and governmental regulations, which make development and mixed-use development very difficult. Most of the buildings in downtown Augusta are very old – we're talking 1900s, 1920s and '30s. Most of these buildings are also under the aegis of the historical preservation society. A lot of times in order to retrofit these buildings, they're required to do things and expend funds on those areas that make it financially unfeasible to retrofit them into residential units. The resulting apartments and units that are for sale tend to be pricey. This is a further problem because the people who often want to move into downtown are younger, and so have less money to spend on a home or apartment."
In Albany, the recent announcement by Procter and Gamble that it's building a $200-million, 50-MW biomass plant to power its facility there has real estate agents excited about the housing market in Southwest Georgia. The facility will bring up to 500 construction jobs and 50 to 70 permanent jobs once it is fully operational in 2017.
In addition, says Jean Shiver, GAR Region 7 director, and a realtor with Re/Max of Albany, "Albany is very fortunate to be the home of the largest medical facility in Southwest Georgia." She points out other recession-proof employers that helped Albany weather the recession better than some other small towns, such as MillerCoors and the Marine Corps Logistics Base.
"The Georgia Association of Realtors kind of says it best," Shiver says about the state's residential real estate market. "We've gone two steps forward and one step back."
---
Financing the Dream
The residential real estate market and the mortgage industry are completely dependent on one another. So let's take a quick look at the way the mortgage business has changed since the collapse of the housing market.
First, anyone who wants to buy a house now can take a deep breath. It's gotten easier to qualify for a loan, says Rick Darlington, senior vice president and regional manager with Brand Mortgage and a member of the Mortgage Bankers Association of Georgia's executive board.
As has been the process for many years, he suggests getting pre-qualified for a loan amount before even starting to look at homes. "Most sellers and new construction home sites require a pre-qualification letter along with your offer," Darlington says.
The documents a lender will require when pre-qualifying a buyer include:
• Two years of tax returns
• Two years of W2s
• One month of pay stubs
• Two months of bank statements
• Two months of investment statements
Navigating the often cumbersome mortgage loan process can require the patience of a saint. Darlington's initial advice: "In a free market, [you should shop around]. There's a lot of different lenders out there; there's a lot of different programs. Ultimately, you're better off finding the best professional loan officer to work with to guide you through the process."
While the real estate market is picking up and mortgages are a little easier to come by, there are still challenges. "The hot buttons are still people who've had bankruptcies, foreclosures, short sales," he says. "It makes it more difficult – it doesn't mean that you can't [get a mortgage] if you have one of those life events."
And if this all sounds like gloom and doom, he points out that "rates continue to remain extremely low. Permits for new construction [are] increasing every year. Appreciation in people's homes is happening," he says. "Foreclosures are a whole lot less than they have been in years past. There are a lot of positive things in the economy that [are] helping people buy homes. It's a great time to buy a house, and it's a great time to finance one." – Karen Kirkpatrick