Georgia View: Peake Performance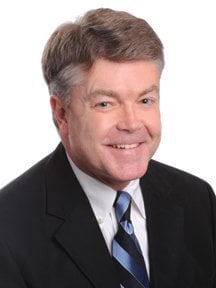 Moments of tearful joy and jubilation have become somewhat rare sights under Georgia's Gold Dome, but the north rotunda was filled with both on April 16, 2015, and they had nothing to do with the tax code.
Gov. Nathan Deal, surrounded by a crowd of a few hundred people, signed Georgia House Bill 1, the Haleigh's Hope Act named for 5-year old Haleigh Cox, and fast-tracked it into law. The law makes medicinal cannabis oil available to aid seizures, such as Haleigh's, as well as the pain and suffering of seven other chronic and sometimes fatal medical conditions, including Lou Gehrig's disease, Crohn's disease, Parkinson's disease and cancer, for an estimated 500,000 Georgians.
"For the families enduring separation and patients suffering from pain, the wait is finally over. I applaud the efforts of the Department of Public Health and the Georgia Composite Medical Board to see that this legislation is implemented safely and in a timely manner. Now, Georgia children and their families may return home while continuing to receive much-needed care.
"Patients such as Haleigh Cox, for whom this bill is named, and others suffering from debilitating conditions can now receive the treatment they need, in the place where they belong: Georgia," Deal proclaimed, following the stroke of his pen.
Georgia now joins a growing patchwork of states decriminalizing either cannabis oil or the medicinal use of marijuana. Unfortunately, prevailing federal law still prohibits the interstate transfer of both, and there is no supply chain or legal cultivation inside Georgia's borders as yet.
At times it appeared this law would again become a casualty of political warfare be-tween the state House and Senate. Distinctly different versions of the bill emerged, with the Senate version originally only considering treatment for seizure disorders and patients under the age of 18.
Among the original surprise proponents of the law was its sponsor, State Rep. Allen Peake (R-Macon). Peake has served in the GOP caucus leadership as secretary/treasurer, and when originally asked two years ago about the chances of medicinal marijuana being allowed in Georgia, he was skeptical. But then he met Haleigh Cox, her mother and family and others suffering from near constant pain and seizures. He learned about their most significant source of relief, and the skeptic quickly became a true believer.
Surrounding the usual clump of elected leadership during the signing ceremony were dozens of families and children, many sporting T-shirts proclaiming simply, "I am HB 1."
This law will help suffering children and adults with a treatment option and modality already working for thousands elsewhere. It will allow the reunion and return to Georgia of families split between job and housing locations and safe states for receipt of cannabis oil treatment.
This act is about compassion and ending suffering, not about taxation, potential revenues from marijuana cultivation and sale, or about decriminalizing recreational use.
Peake acknowledges that there is significant work to be done. While some families will begin their return home, others will await passage of legal cultivation laws in Georgia or changes in the overarching federal law. This is not out of fear, but instead facing the reality that if arrested they would not be available as breadwinners or caregivers for their children.
Cannabis oil is most typically ingested in food or injected, not smoked, and the law limits the TCH strength level to 5 percent. (TCH is the chemical in the hemp plant that provides the high.) This, too, was a major sticking point among some law enforcement leaders, amid concerns about a slippery slope.
Peake may face challenges in the 2016 GOP primary from within his own party, over his stand on cannabis oil. That seems more likely now that he will not succeed Larry O'Neal as House majority leader. O'Neal left that post for a judgeship atop Georgia's new Tax Court. Georgia's GOP, would do well, however, to back someone like Peake, who is willing to fight for and support the right causes, and not simply causes to the right.