This month in Georgia history – May edition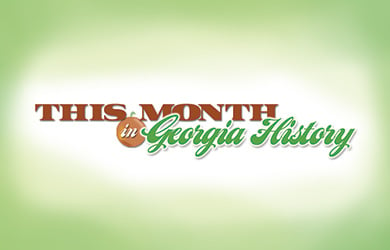 As we at Georgia Trend celebrate 30 years of covering business, politics and economic development across this great state, we're taking a look back at some of the events that brought us to where we are today.
May in Georgia marks the start of summer – even if the calendar doesn't agree. Kids get out of school, temps climb into the high 80s on a regular basis and some people struggle a little harder to keep up with work as the great outdoors beckons. Despite the distractions, there have been some important May events in Georgia history. Let's take a look.
May 20, 1989
After 15 years of construction, the second of Plant Vogtle's two nuclear towers becomes operational. Unit 1 opened in 1987.
May 4, 1996
The Mighty Eighth Air Force Museum opens in Pooler.
May 16, 1997
After years of neglect and several arson attempts, the Margaret Mitchell House, where the author wrote Gone with the Wind, is dedicated and opens to the public.
May 6, 2003
The "neon spectacular" Coca-Cola sign returns to downtown Atlanta. The original towered over the intersection of Peachtree and Pryor streets from 1932 to 1981. The new sign contains more than a mile of red neon and 10,000 bulbs.