Award-winning Historic Preservation in Georgia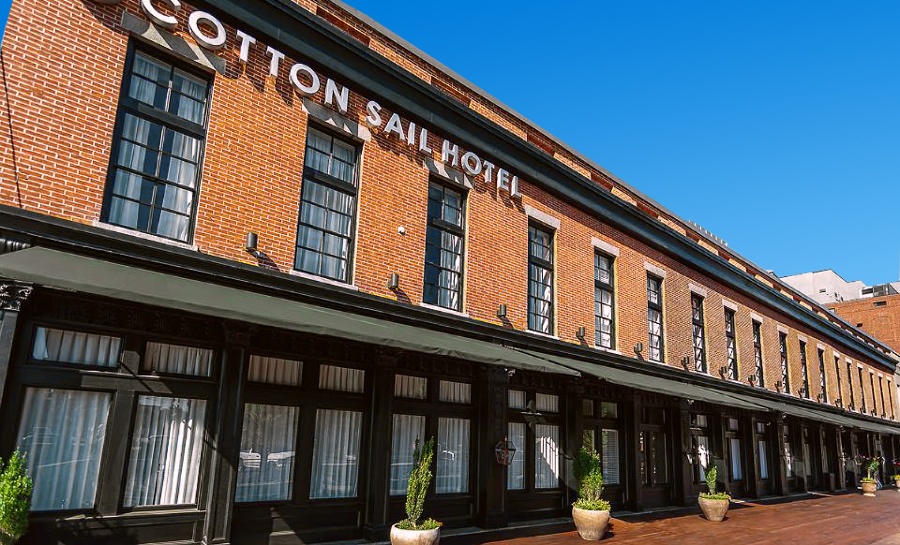 Just when you think every building in Savannah that needed preserving has been preserved, a c. late-1800s cotton warehouse transforms into an award-winning boutique hotel. The Cotton Sail Hotel, which overlooks the river in Savannah's historic district, recently received the Georgia Trust for Historic Preservation's Excellence in Rehabilitation Award.
The hotel, which opened in May 2014, features 56 guestrooms with 200-year old heart of pine hardwood floors originating from the roof of the original structure, as well as original brickwork exposed in several areas of the building.
"It was very important to us to maintain a hands-on approach when undertaking the rehabilitation and launch of The Cotton Sail," said Kris Patel, CFO at HOS Management, in a press release. "So it is such an honor to be recognized for our work."
Planning a visit to Savannah? Learn more about other new hotels, great new places to eat and drink, along with other ways the economy is thriving in the port city, in Georgia Trend's Savannah Area Focus Room to Grow and in the Art of the Meal restaurant review of Pacci Italian Kitchen + Bar.
The Georgia trust presented a total of 28 awards honoring the best of preservation in Georgia. Honorees also included the Commons at the Imperial Hotel in Atlanta, which received the Marguerite Williams Award. The Commons' sustainable rehab project resulted in 90 energy-efficient housing units – LEED Gold certified – for formerly homeless people and those with special needs.
Congratulations to all the winners for preserving important parts of Georgia's past.
Photo above of the Cotton Sail courtesy of the hotel.