Sustainable Georgia: Re-Envisioning Our Interstates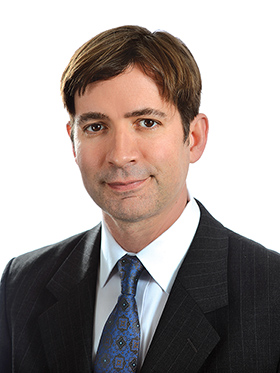 When you think about environmental concerns, highways aren't the first thing to pop into your mind. Yes, they generate a lot of noise, traffic, accidents, polluted water runoff and smog. But why would a carpet company care about a stretch of highway?
If the carpet company is Interface Global, it cares because environmental sustainability is part of its mission. In 1994, the late visionary sustainability specialist Ray Anderson charged his Georgia-based carpet company Interface Global (see this month's article on the floor coverings industry on page 36) with a "Mission Zero" – a commitment to eliminate any negative impact by the company on the environment by 2020.
Since then, Interface has taken steps to incorporate renewable energy sources at all of its facilities. As of 2013, five of its seven manufacturing facilities operate with 100 percent renewable electricity, and 35 percent of the company's total energy use is from renewable sources.
In casting about for additional ways to reach Mission Zero, the Ray C. Anderson Foundation adopted a stretch of I-85 between two of the company's manufacturing plants, naming it the Ray C. Anderson Memorial Highway. But the foundation plans so much more than a name change.
While Interface has a global environmental impact – such as through its Net-Works program, in which residents in the Philippines and Cameroon collect discarded fishing nets and recycle them into carpet tile, reducing waste in the ocean and creating local jobs – taking on a mostly undeveloped stretch of Georgia interstate is unprecedented.
With the Mission Zero Corridor, the foundation seeks to change our entire way of thinking when it comes to interstates. In 2014, the foundation funded a feasibility study, Blueprints for Successful Communities, by the Georgia Conservancy in partnership with Georgia Tech to determine how the nation's interstate system impacts nearby communities and ecologies. As part of the study, a team of urban designers from Perkins + Will along with a group of Georgia Tech architecture grad students set out last fall to study the 16-mile stretch of I-85 from Exits 2 to 18 in West Georgia – Georgia's "gateway to the west" that carries more than 16 million people and tons of cargo on big trucks annually.
The team has identified several strategies for transforming the highway into a restorative place with potential to serve as a model for future transportation: pollution remediation (reversing pollution), resource efficiency (saving resources and generating new energy), wildlife conservation, life safety (reducing fatalities), cultural exchange (reconnecting communities and creating more social interaction) and changing attitudes (empowering people to be symbiotic with the environment).
The goal of the work at the Mission Zero Corridor, according to the Georgia Conservancy, is to reimagine transportation corridors as not just for cars traveling from place to place, but as vehicles for renewable energy generation, water capture, carbon sequestration and wildlife migration.
A second study is underway this spring focusing on potential renewable energy opportunities within the corridor, and later this year Georgia Tech's School of Engineering will focus on the engineering opportunities of the area.
A report from the first study should be finished as this goes to print, and I can't wait to see it. It all sounds very Epcot Center on paper, but it could have real potential with the Anderson Foundation's ability to bring private sector partners to the table for such an ambitious, holistic approach; it also helps that the mayors of West Point and LaGrange have embraced it.
Anderson charged Interface to "be the first company that, by its deeds, shows the entire world what sustainability is in all its dimensions: people, process, product, place and profits – and in doing so, become restorative through the power of influence." I'm glad his foundation has chosen to act locally in this way, because our interstates connect all of us Georgians, and we all use them, some of us daily.
All of this will probably be pretty expensive, but I'm hoping for revolutionary discoveries on par with Interface's modular carpet design. I don't doubt that something will emerge that will have a profound influence on all of us cross-state drivers.