Billion-Dollar Buzz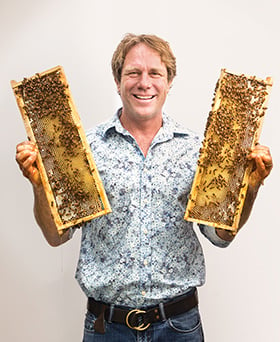 The first hires have already been made for the Haering manufacturing facility under construction in Hartwell, and the new employees are in Germany for training. The company, which makes precision automotive parts, will invest $54 million in Hart County over the next five years and expects to create 800 jobs in the next 10 years.
That's a serious commitment, the kind of foreign direct investment (FDI in economic development parlance) that brings smiles to the faces of state and local officials. "The jobs are very technical in nature. They are good-paying jobs with good benefits," says Dwayne Dye, director of economic development for Hart County, right next to the South Carolina line. "It's a blessing for the community."
Georgia has close to 3,000 foreign-owned business operations, representing 57 countries and providing jobs for more than 169,000 Georgians. Germany, Japan, the United Kingdom, France and Canada are the top five investor countries.
Scott McMurray, director of the Global Commerce Division of the Georgia Department of Economic Development (GDEcD), says 20 to 25 percent of the projects his office is working on involve international companies.
In the past five years alone, more than 47 percent of company expansions or relocations in the metro Atlanta area were by international companies.
The other side of the global commerce coin is exports: selling Georgia products and services beyond the U.S. borders.
On Georgia's coast, the 70-plus employees at the Savannah Bee Company are ready to increase their exports of hand-harvested honey and body care products, working with leads in Spain, England, South Korea and China.
"We're going at it as hard as we can," says Ted Dennard, founder, president and head beekeeper at the company. "We've dabbled in the past, learned some dos and don'ts. It's time to come off the bench and play ball." Armed with a good plan and help from some knowledgeable agencies, Dennard hopes to see 20 percent of his sales coming from exports within three years.
The value of Georgia exports for 2014 was $39.4 billion; it was the fifth consecutive annual increase and a bump of $1.8 billion from the previous year. Canada, China, Mexico, the United Kingdom and Singapore are the top five export markets; top exports are aircraft, machinery, vehicles, electrical machinery and paper.
"We know exporting makes companies stronger because they have diversified their markets," says Dawn Townsend, director of the GDEcD's International Trade Division. "They generally pay higher wages, grow faster and stay in business longer."
The department has specialists throughout the state who work with local communities and economic development authorities to try and steer foreign investment to the state and help send Georgia products abroad; it has 12 international offices in 11 countries around the world, including Japan, Germany, China, Columbia and Brazil.
The Metro Atlanta Chamber has a large global commerce division headed by Jorge Fernandez that works closely with the state and metro area communities. "It's a team sport," says chamber President and CEO Hala Moddelmog.
The potential for export growth is huge. On average, only 5 percent of U.S. companies export their goods or services, the chamber says. Yet every billion dollars in exports generates 5,550 jobs.
Although Atlanta ranks 13th among U.S. cities in exports, Moddelmog would like to close what she calls the opportunity gap. "We have a lot more capacity. We should have a lot more exports," she says.
As a global player, Georgia has some solid assets: the world's busiest airport that serves 64 international nonstop markets, two thriving deepwater ports, a strong higher education system, a diverse economy and a large foreign-born population.
And we have areas that need improvement – notably, K-12 public education and transportation – and "hiccups" like the legislative push for English-only drivers' licenses that can obscure the welcome sign.
"If it has a negative impact that puts us in the international press in a negative way, then it takes a long time to overcome that," says Chris Clark, president and CEO of the Georgia Chamber of Commerce. "We have to guard our brand just like a company does."
Still, economic developers tend to be glass-half-full sorts.
"We're in a good place," says Craig Lesser, a former economic development commissioner – the Kia deal was finalized during his tenure – and now managing partner of the Pendleton Group, which consults on economic development and foreign trade. "We've got location, location and location in the center of the most economically viable part of the U.S."
---
Foreign Direct Investment
At the local level, if a community wants to attract foreign investors, it has to have something substantial to offer them.
"We are seeing a lot of communities in Georgia that have good products for our department to market to these companies," GDEcD's McMurray says, "communities that have good industrial parks that are ready for rapid development and good industrial sites that have been certified, with all the permits in place and where the title is clear on the land; communities that have buildings available for a company to move into and get up and running quickly.
"We are seeing a real resurgence in the number of advanced manufacturing projects," McMurray says, referring to automated operations that require a workforce with high skill levels.
McMurray's office worked with Hart County officials to close the Haering deal; the new plant will be convenient to the BMW assembly facility in South Carolina and the Mercedes-Benz operations in Georgia and Alabama.
"Companies are investing a lot in new machinery and new technologies," he says. "The U.S. now has pretty much the lowest energy costs in the world when you talk about electrical utility rates as well as natural gas for powering these factories."
Still, luring a factory requires serious and sustained effort. "We've worked to keep our ad valorem taxes low and keep our services up," says Hart County's Dye. He is convinced the investments in education, including the establishment of a career academy with emphasis on job preparation for students, were crucial in landing Haering. In 2006, the county's high school graduation rate was 64.5 percent; now it is above 88.7 percent.
"When you talk to prospective employers," Dye says, "their No. 1 concern is workforce. It's all about their comfort level with the availability of quality workers."
The Georgia Chamber's Clark says when it comes to marketing Georgia to international prospects, "We focus a lot on the ports, the airport. Infrastructure is why we grow internationally." But there are other factors: strong foreign trade zones, the Fortune 500 companies located here, a strong consular corps, binational chambers of commerce and respected universities.
"All of these things help to build Georgia's brand," he says. "The international companies, the Home Depots, the Coca-Colas, drive a lot of this business and bring lots of investments. [So do] Georgia's international offices. When you put all of those together, we have a recipe for success."
---
The Intangibles
Yet there's more to attracting investment than simply handing out a list of assets. Clark says communities that are diverse and show a willingness to welcome foreign companies and their leaders have an advantage.
Lesser considers economic development only partly about the numbers and about infrastructure. "There's also a lot of art. It's about relationships," he says. "Georgia has that great history and tradition and ability to relate to investors, to be very hospitable. Sometimes people forget how important that is when somebody is considering a wide variety of investments. They feel comfortable. The working relationship that business and governmental communities have together – there's a warmth there that helps a potential investor understand, 'They're serious about wanting me.'"
Lesser calls former Gov. George Busbee the father of international commerce. "He understood back in the '70s that Japan had promise, and as a result Japan is one of the biggest investors in the state."
The tradition has continued. Lesser says all of the modern Georgia governors, Democrat or Republican, have supported international commerce. "Historically, our government at the state level and pockets elsewhere in the state have understood the value of international relations," he says. "What's unique about Georgia is that there has developed this kind of Team Georgia concept that has really developed a brand that combines great business opportunity with great hospitality and great quality of life. That's a pretty good place to be in a competitive world."
Relationship building is a part of savvier local communities' approach, as well. Hart's Dwayne Dye mentions the "vibrant and growing international community in Hart County" and points out that Haering is "our third German company."
Trip Tollison, president and CEO of the Savannah Economic Development Authority (SEDA), and his agency have embarked on an effort to increase international investment and trade. Savannah Bee Company is only one of the local companies they have been working with.
Of course, Tollison has the Port of Savannah in his arsenal, which is no small advantage. But he is a believer in strong personal relationships.
"The old adage that you do business with people you know and trust: That starts with cultivating a relationship," he says. "To me that's no different on an international scale. Somebody's not just going to walk in our door here at SEDA from Germany and say they want to locate a $350-million facility here and hire 300 people. They want to know that they are welcome, that the community can meet their needs. That's the relationship piece."
A big part of building relationships is using resources wisely and effectively. For SEDA, this means welcoming all inquiries but targeting countries most likely to bring investment: Canada, the United Kingdom, Japan, Brazil and Germany.
"You have to make decisions about where to focus your resources," Tollison says. This translates into hosting potential investors for signature events like the Savannah Music Festival and attending trade shows.
---
The Export Side
Opportunities go beyond just selling goods abroad; services like banking, law, finance and franchising are ripe for exporting. Some Georgia companies have a long history of successful overseas ventures, but others are novices that often don't know what they don't know. Still, it's not hard to find help.
"Our client base tends to be companies that have exported some but are looking for new markets," says the International Trade Division's Townsend. "We find small- to medium-sized companies don't have all the resources to deal with exporting. So they are timid about going there. Our goal is to make it a little easier and accelerate the process.
"We can help companies," she says. "We will vet them, determine what their experience is. If they are interested in a particular market where we have representation, we will connect them with our rep and do a market assessment of whether or not their product will sell in a particular area. If there seems to be an opportunity for that product, we will then work to look for a partner – a distributor or sales rep. We would provide a list, and the company would be responsible for following up."
The Metro Atlanta Chamber is finalizing an Atlanta Metro Export Plan, developed in conjunction with the prestigious Brookings Institution. Moddelmog describes it as a toolkit that will provide information and hands-on assistance for metro companies looking to establish or enlarge their global footprint.
"It's not just exports," the chamber's Fernandez says. "We have the capacity to be the catalyst to help companies grow, to be involved in mergers and acquisitions and increase their investment overseas. We can create that network that helps companies be proactive."
Matching the right product or service with the right foreign market can be daunting, but there's a measure of common sense involved. Lesser says to look where the customers are. "We have a long history with Germany, with the Netherlands, with England – and with Canada. These are countries that have been longtime investors."
Decisions about burgeoning new markets with people and possibilities but less of a track record are tough. A lot of things come into play – including political realities and ease of conducting business.
"[If] I can go anywhere in the world, where shall I go?" Lesser says. "I'm going to go where Delta flies, where trade routes coming out of Savannah exist. I'm going to go where others have had a good experience, I'm going to go where the potential is, go where the bureaucracy is not so great that I can't deal with regulatory and legal challenges."
---
Help and Hurdles
Incentives – usually tax breaks or infrastructure improvements provided by state and local entities to companies locating in a particular area – play a huge role in economic development. But there are critics who wonder whether the return justifies the cost.
Nonetheless, people who deal with companies making location decisions say these incentives are crucial. "It's gotten to the point now where incentives are just the cost of getting into the game," says Clark. "If you don't have a strong incentive package, if you don't have state tools for the local development authority and local governments to put together packages, you don't compete. Companies and [site selection] consultants just pass you over."
Georgia has modest incentive packages, Clark says. "That gets us into the game. Things like Quick Start [Georgia's job training program], our universities, our technical colleges, our ports, that's what wins the day. Having the right workforce, having the right infrastructure, that's what wins the project," he says. "I've never seen a project where an incentive beat out lack of workforce or the lack of the right infrastructure. But we do have to have some type of incentives, especially for our rural communities where the competition is much harder."
The GDEcD's McMurray says discretionary incentives close a gap between what a community is able to offer and what a company requires. "Incentives cannot make a bad deal good, but they can make a good deal better," he says.
Gov. Nathan Deal's midyear budget, passed by the legislature this year, included $40 million for programs that provide funds for significant economic development projects.
At the top of the economic development community's wish list is improving the state's lagging K-12 public education system.
"We've got to look for ways to improve the funding system," Clark says. "That's the future of the workforce. About 20 years ago, [companies] wanted to know about workforce coming out of our universities and technical colleges. With Quick Start we could meet their needs. Over the last five years, the questions have changed from college level to 'What are your scores in third-grade reading? What are your seventh-grade math scores?' Companies are looking for that long-term investment. What's the workforce going to look like 20 years from now?"
Investing in transportation is clearly a need, even though Georgia is hardly alone in having traffic problems – and not just in Atlanta. Clark recalls being with a site selection consultant recently "who looked me in the eye and said, 'Your traffic issues are becoming more of an issue.' And there are companies asking to be on transit lines, which is another problem."
The potential for growing foreign commerce is all but limitless, and the rewards are considerable. But playing on the international stage takes effort, time and attention to detail.
"To keep our momentum," says Clark, "we've really got to focus as a team: the business community and local leaders and state leaders. How can we continue to up our game and keep our advantages?"