30 Years of Music in Our Schools Month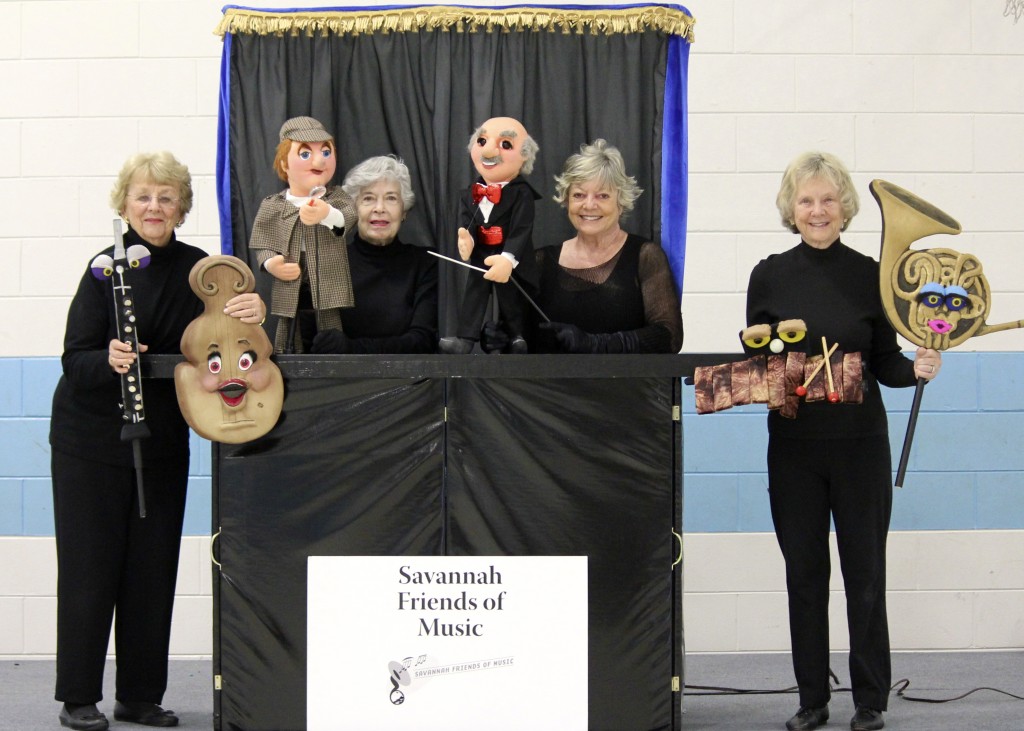 The image of musician as slacker should now be a thing of the past. After all, studies show that kids who play music do better in other classes at school and have improved test scores. To celebrate the importance of music education, 30 years ago March was declared national Music in Our Schools Month.
To celebrate the 30th anniversary of Music in Our Schools Month, last month, Savannah Friends of Music, a nonprofit organization whose mission is to support, sponsor and promote classical music programs and music education in the greater Savannah area, sponsored several events in area schools.
The purpose of Music in our Schools Month is to celebrate and raise awareness about music education by showcasing performances, having sing-alongs and providing music activities that show the positive effects of music programs and how music helps students excel academically. This is an opportunity for music teachers to bring more focus and attention to the music programs within the school and the community.
Events and concerts by and for elementary, middle and high school students, as well as the Savannah Music Festival, were held as part of the celebration. In addition, Savannah Friends of Music performed their puppet program at Port Wentworth Elementary School for the kindergarten classes, to introduce the kids to classical music. The show features a detective named Sherlock who is searching for his favorite musical sound. Along the way he meets up with puppets representing the musical instruments in an orchestra.
"I have been a puppeteer for 10 years and to see the children's faces is so rewarding," said Marie Schueremann, chairman of the Savannah Friends of Music Puppeteers. "Our goal is to get the children excited about classical music while enjoying the show."
"Music should be a part of every person's life, in school or out of school," said Raymond Patricio, president of the Savannah Friends of Music.
As a sax player myself, I have to agree. So, next time your child asks for music lessons or wants you to sing a song with her, join in. It's never to late to exercise those musical muscles and you may be helping with your child's brain development.
Photo above: From left, Friends of Savannah Music's Marie Scheuermann, Mary Alice Cavitt, Barb McLaughlin and Gay Morison. Photos by Kaitlyn DeLong.