Sustainable Georgia: Gaining Some Green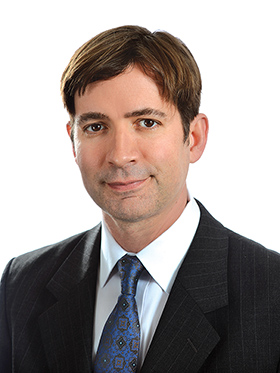 Clean-energy firms have exploded in Georgia, providing more than twice as many full-time jobs in 2014 than in 2013, according to the 2014 Georgia Clean Energy Industry Census recently published by Southface.
Today, 678 clean energy firms provide 19,633 full-time jobs in the Peach State – almost the same as the number of active physicians working here. The industry generates more than $2.9 billion in annual gross revenue and includes building efficiency, renewable energy, geothermal, smart grid, energy storage, fuel cell and alternative vehicle fuel sectors.
It's no secret that 2014 was a breakthrough year for solar. The Public Service Commission approved more than 600 megawatts of new solar capacity. Solar companies provided 2,683 full-time jobs and $610 million in gross revenue. Georgia Power entered power purchase agreements for 10 solar facilities with a combined capacity of 515 MW.
The rise in employment has been "amazing," says Shan Arora, policy programs manager for Southface and coordinator of the annual census. "There has been some consolidation and some bigger firms participating. But clearly they are clamouring for employees." As you'll see in this month's Economic Yearbook (page 48), this is statewide employment, with solar farms cropping up in Twiggs, Union, Taylor and Meriwether counties, along with biomass pellet plants in Ware and Cook counties.
While the clean energy industry is broad, it doesn't have a single voice that touts the economic benefits, says Arora. If a common voice can be found, there is a chance for this sector to reduce Georgia's $32-billion annual expense to import petroleum, natural gas and coal. Local use is important, because clean energy doesn't travel well and battery storage isn't near the level of volume needed for widespread renewable use. But there is innovation on the horizon. Georgia Tech professors are working on new battery technologies, and University of Georgia continues research into biofuels, but these types of research need more funding to be fruitful.
In addition to solar energy, another reason for the jump in clean-energy employment can be traced to our electric car tax credit. The aggressive incentive has created an electric car mecca of sorts in Atlanta with a massive rise in electric/hybrid vehicle sales and multiple fueling options popping up in parking lots and big companies, as well as in new developments. Big shipping and fleet entities are also converting to alternative fuel vehicles.
In part because of Southface and its international Earthcraft certification, and Interface in LaGrange, Georgia is a green building center. Both "faces" have been around for more than 20 years. Epsten Group, an international green building firm, just opened the world's first double platinum LEED facility in the Martin Luther King Jr. Historic District. Sustainable Atlanta's Better Buildings Challenge, launched in 2011, now covers 70 million square feet in 200 Atlanta buildings, and citywide portfolio savings are approaching 10 percent, according to Central Atlanta Progress.
The green building phenomenon isn't tied just to Atlanta. NCR built one of the first LEED-certified, retrofitted manufacturing facilities in the country in Columbus. Granite Mill in Augusta is a certified LEED Gold mixed-use office building with on-site recycling. Trident Sustainability Group is a Savannah-based green building firm that has handled 4 million square feet of LEED work, or $250 million worth.
The more I think about it, the more I see this boom has been in the making for a long time. Just look at all the rising attendance at annual events promoting sustainability statewide, such as EarthShare's three Earth Day galas this month; Greenprints, an annual March conference for green building professionals co-hosted by Southface and Georgia Tech; Georgia's Alternative Fuel Vehicle Roadshow in June; the Georgia Environmental Conference, held each August in Jekyll Island; Georgia Solar Energy Association's Solar Summit in September; and the Captain Planet Foundation Gala in December.
It is the legacy of progressive Georgia leaders, from Jimmy Carter and coastal conservationist Reid Harris to Interface founder Ray Anderson and Ted Turner, that established our level of commitment to sustainability and planted the roots of today's green economy. Get ready for it to grow.