Neely Young: Quiet Leadership, Long Shadow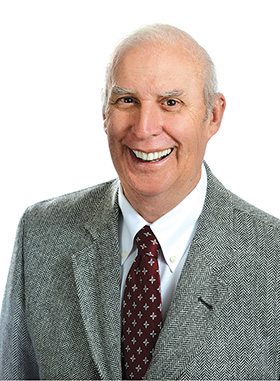 The definition of leadership is the ability to take on the duties or act of leading; it is the art of directing and guiding; it is the ship that leads the way. This is the first in a series of columns on leaders in specific communities in Georgia.
The state's third largest city, Augusta, could be named the "Quiet Community." Its leadership is collaborative and somewhat elusive, because no one person stands out in the crowd.
The British historian Thomas Carlyle coined the phrase, "The history of the world is but the biography of great men." And in this community, there are leaders in great numbers who would make Carlyle proud.
A consolidated government, Augusta-Richmond County looks over the mighty Savannah River on the border with South Carolina. Recent economic development successes have made the city a shining star of Georgia's economy.
To start, it is a center of healthcare excellence, with 11 regional hospitals and the only public medical and dental school, the Medical College of Georgia (MCG), part of Georgia Regents University.
New industrial sites are exploding. Starbucks and Rockwood Color Pigments have moved distribution and manufacturing projects to its new industrial park. And the region has an international reach with golf cart manufacturers E-Z-GO in Augusta and Club Car in nearby Evans.
Georgia Power's $14-billion nuclear plant project – Plant Vogtle in nearby Burke County – will create 3,500 construction jobs and more than 800 permanent positions by the time construction is finished. One of the state's largest military bases, Fort Gordon, is located in Richmond County. The biggest local construction project is the military's National Security Agency, which is a $17-million facility with employment estimated at around 4,000 people.
Let's not forget that Augusta National is home to the famous Masters Golf Tournament. The arts and culture make the area a nice place to live.
Augusta leaders who contribute to this climate of success include:
Hardie Davis, mayor and former state senator; Walter Sprouse of the Augusta Economic Development Authority; Deke Copenhaver, former mayor; Rick Allen, newly elected member of Congress; Tax Commissioner Steven Kendrick; Commissioner Mary Davis; Ricardo Azziz, president of Georgia Regents University; Don Grantham, chairman of the Department of Transportation board; Margaret Woodard, executive director of the downtown development authority; and local developer Paul King.
There are also philanthropists: brothers Clay and Braye Boardman; Jeff Knox, executive director of the Knox Foundation; Tara Rice Simkins, community volunteer; Jim Hull, member of the state Board of Regents; and Barry Storey, active in Augusta Tomorrow.
To this list we add Levi Hill, leader of the campaign to restore the historic Miller Theater, home of Symphony Orchestra Augusta; Wyck and Shell Knox and Shell Knox Berry, community volunteers; Ed Tarver, U.S. attorney, Southern District of Georgia; Billy Morris, founder, chairman and CEO of Morris Communications and founder of the Morris Museum of Art; Erick Montgomery, executive director of Historic Augusta; Anne Sherman, community volunteer; Kellie Kenner McIntyre, solicitor general of Richmond County; and Peter Buckley, dean of the Medical College of Georgia.
Lastly, we should include: Angela Pringle, superintendent of Richmond County Schools; Terry Elam, president of Augusta Tech; Tony Wagner, executive VP for finance and administration and chief business officer for Georgia Regents University; Sue Parr, president and CEO of the chamber of commerce; CVB head Barry White; Lynthia Owens, the mayor's chief of staff; and Angel Maestre, pastor and publisher of El Agustino newspaper.
These are just a few influential individuals. Certainly there are many others who could be listed.
As problems in a community arise, usually leadership comes from a small faction; another larger faction will rally around, and a substantial portion just won't want to bother. In Augusta, leadership casts a long shadow. Many people are willing to get involved – and do.
Augusta is a city all should want to emulate, because its success is a collaborative effort. Citizens work together for the common good with no thought of personal credit, and it is that mentality that has led to the area's many recent economic successes.