Georgia View: An SEC We Can Agree On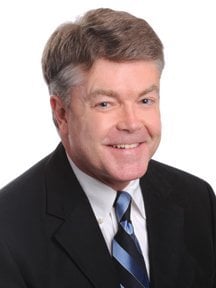 I have found when attending a dinner party, fundraiser or social engagement, I can pretty reliably determine the type of crowd I am hanging with by asking the question "What do y'all think of the latest from the SEC?"
The answer is either a complaint about regulatory overstepping by the U.S. Securities and Exchange Commission or a quickly divided and more raucous discussion regarding the various school rivalries within our Southeastern Conference.
It may not come as a surprise to regular readers of this column that I more often find myself with the latter than the former. And recent additions to the SEC of schools in Missouri, Texas and places outside the traditional borders of the southeastern United States have more than a few in these parts scratching their heads.
That said, there is yet another SEC in the formation stages, one I think most all Georgians will support. Georgia Secretary of State Brian Kemp is the leading catalyst and primary proponent of moving up the date and staging of Georgia's presidential preference primary along with a passel of other Southern states to Tuesday, March 1, 2016.
"It's well-warranted," Kemp recently told Fox News. "I mean, the South's growing. There's a lot of people moving here, and we should be involved in the process of deciding who the nominees will be."
Super Tuesday, as it has come to be known, has included states as far flung as Hawaii and Maine. But this Southern Super Tuesday is not entirely new. In 1987, Alabama Secretary of State Glen Browder and Georgia Secretary of State Max Cleland, both Democrats, were leaders in creating the original Super Tuesday presidential preference primary of 1988.
Their intentions were similar, with the additional hope that a large Southern primary could result in the nomination of a Southern conservative as Democratic Party nominee. They had someone in mind like then-U.S. Sen. Al Gore (D-Tennessee), but the surprise rise of the candidacy of the Rev. Jesse Jackson caused a split in the South. That summer, the Democratic Party nominated Massachusetts Gov. Michael Dukakis at the Democratic National Convention in Atlanta instead.
Super Tuesday, in the eyes of many, delivered better results in 1992, giving a major boost to the candidacy of then Arkansas Gov. Bill Clinton, who would later select Al Gore as his running mate, giving the Democratic Party a pair of Southern moderates as their nominees.
Florida and Texas are currently set for the March 1 primary, though both may move to later dates to take advantage of "winner take all" delegate rules by both national parties. Kemp is working closely with his secretary of state peers in Alabama, Arkansas, Mississippi and Tennessee to realign the Deep South, following contests in Iowa, New Hampshire, Nevada and South Carolina in January and February 2016. Tennessee has already settled on March 1.
Another proposal from the National Association of Secretaries of State would involve a series of regional and rotating primaries, breaking the country into four or five segments. The order of the primaries would change to minimize the election impact of voters in smaller and early contests like the Iowa straw poll and caucus and the New Hampshire primary, which often have a disproportionate impact on winnowing the candidate fields on both sides of the aisle.
This proposed new March 1 date and state list for the SEC primary also plays well into the Republican Party's plans to shorten their entire nominating calendar and largely decide the GOP nominee by the end of March, as opposed to dragging into late June or early July when some of the largest states like California have traditionally awarded their delegates. Though the only real suspense of the GOP 2016 Convention in Cleveland, to be held July 18-21, may focus on the vice president running mate selection, Republicans hope this shorter campaign season will lead to fewer attacks and less self-destruction among potential party nominees.
Finally, an SEC where I can support every team, which is no small feat. But, designing a system with a particular outcome in mind can deliver some pretty surprising results, as players on the ball field during most any hotly contested SEC rivalry on a fall football Saturday already know. Perhaps it's not entirely coincidental that Secretary Kemp hails from Athens and is a fellow alumnus of my preferred SEC institution. Go Dawgs!