Capitol Events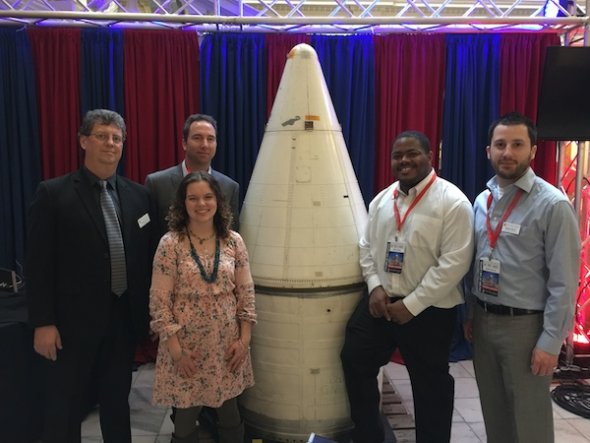 The Garden Club of Georgia and the Georgia Water Coalition joined several other environmental groups in Atlanta on Feb. 18, for Capitol Conservation Day. Some 150 gathered at the Capitol after a breakfast briefing on environmental issues at Central Presbyterian Church, across the street from the Statehouse.
The current legislative session includes a mixed bag of environmental policy in the works. Senate Bill 101 would clarify and sustain Georgia's buffer rules for rivers and streams, but some groups are concerned the bill has too many loopholes in its current state. Clarification of Georgia's buffer rules have been sorely needed for years, but not if a compromised version makes it difficult to enforce them.
Senate Bill 139 would ban local governments from regulating plastic bags in their communities. This issue is especially relevant to Georgia's coast – economically and otherwise. Marine life often mistakes ubiquitous plastic-bag pollution for food, and some 100,000 creatures die each year from eating or becoming entangled in the toxic stuff, which sticks around for hundreds of years.
Meanwhile, in the House, the transportation funding bill, HB 170, has been amended to remove the alternative fuel/electric vehicle annual registration fee (see this month's Sustainable Georgia), but another bill, HB 122, has been passed that eliminates tax credits for low emission vehicles. These and other environmental issues bear watching as they make their way to the Senate.
Another fun time was had at the Capitol Feb. 24 when Columbus State University's Coca-Cola Space Science Center set up rockets in the foyer to highlight a successful collaboration with the Muscogee County School District to boost STEM education initiatives.
A new district-wide contract will give every elementary school student – more than 17,000 from K-5 – a chance to interact annually with the center. Jonah Cohen, chair of the National Education Outreach Network, called the program "one of the most extensive science center-school partnerships for outreach in the country," according to CSU.
– Ben Young
Pictured Above: Coca-Cola Space Science Center staff, from left, Shawn Cruzen, director; Lance Tankersley, Omnisphere Theatre director; Mary Johnson, assistant director; John Hood, student assistant; Matt Bartow, educational services and outreach.
Image Credit: Ben Young