Georgia View: New Rules For Schools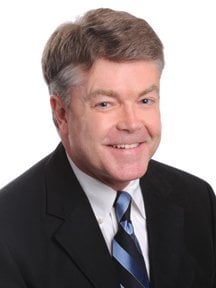 Georgia's Quality Basic Education Act (QBE) turns 30 this year. At his State of the State address in January, Gov. Nathan Deal compared the law to a couple of other '80s-era relics.
"Just as most of us wouldn't dress our children in parachute pants and jelly shoes and we wouldn't teach them about computers on a Commodore 64, neither should we educate them under a 1980's funding formula," Deal said. "Our students are now using iPads and Androids. Why tie them to a desk when technology can take them to the moon and back?"
Since 1985, leaders have tried to improve education in Georgia through QBE, including appropriating more funds for K-12 education, establishing minimum salary levels and merit pay incentives for teachers, raising the teacher certification standards and funding continuing-education opportunities for teachers. The act also allowed the state school board to set pupil-to-teacher ratios, offer incentives to local districts for Head Start and kindergarten programs, and establish graduation requirements for core subjects.
However, since it's been instituted, the program has never been able to live up to its full promise. Not a single governor, including QBE's original author, Gov. Joe Frank Harris, has ever been able to fully fund it.
That lack of funding has had a ripple effect. For example, more than 19,000 Georgia high school students dropped out between the 9th and 12th grades last year. Not only will these students be largely unprepared to join today's workforce, they are making a crippling choice related to the workforce of tomorrow. Yet many of the schools they were attending were also failing in numerous performance areas.
Gov. Deal is attempting to tackle this issue head on. While he is postponing efforts to overhaul the QBE funding formula until next year, he has appointed a task force to review funding and budget options and then make recommendations by Aug. 1, 2015. This is the path Deal has followed for the majority of his major legislative successes.
Deal is also proposing a Constitutional amendment that would give the state the authority to take over, make over and repair failing and underperforming schools or school systems by converting them to Opportunity School Districts, either run as a local charter school or managed by the state as a charter school system.
Deal, who is the son of two educators and whose wife is a former school teacher, believes the time has come to put children and classrooms ahead of failing bureaucracies, local patronage hires and routinely mediocre and substandard school performance. Though Georgia's overall K-12 performance lags behind most of the nation, Georgia commits six out of every 10 state tax dollars to public education, and per capita student expenditure, as well as teacher salaries in many metro-area counties, lead the Southeast.
This governor has demonstrated with his recasting of the DeKalb County School Board that pushing the reset button and bringing in new leadership at the top is critical to turning around a struggling or poorly performing school or school system.
Deal is hoping, and betting, that there are more parents and families dissatisfied with poorly performing schools, and the disservice being done to their children's education and future livelihoods, than there are administrators, educators and other stakeholders more desirous of clinging to the status quo. That said, there will be major push back, as we Georgians and many a Tea Party member and GOP conservative strongly support local control.
The Georgia Charter Schools Commission and the Georgia Department of Education can bring to bear considerable resources to help turn around underperforming schools – if the entrenched bureaucracy, in many cases causing or continuing the problems, are moved out of the way. This will be an emotional battle, waged all the way up to the November general election, if a proposed Constitutional amendment makes it that far.
I wish Deal and his legislative team luck and hope that the General Assembly will take this step and risk some political backlash, but I would also counsel, as they probably only get to successfully fire this bullet once, that they go for the full brass ring. Give the state the power to take over failing government entities of all stripes – municipalities, counties and school systems.