Sustainable Georgia: Fixing A Leaking Faucet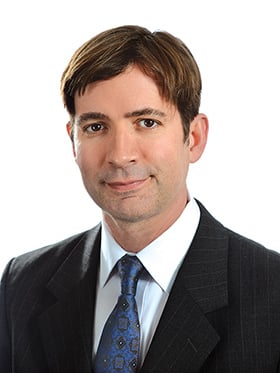 Water and the environment are perennial hot topics in Georgia's General Assembly, and 2015 is shaping up to be no different. Georgia's water issues show no signs of abating, and while some legislators and environmental groups are trying to find long-term solutions, there's still a disconnect between interested parties.
I applaud the accomplishments from last year's legislative session, which included a preamble for creating a Legacy Fund in Georgia to guide land conservation and reupping the Flint River Drought Protection Act to give farmers more flexibility as well as help the state craft a water plan that may include underground water.
I understand why some oppose tapping underground water. In the long term, tapping underground aquifers raises the risk of saltwater intruding into freshwater if new ways to control water use by power plants, industries, residents and farmers aren't worked out ahead of time.
We have a pretty good history of working with South Carolina on sharing aquifer resources. Georgia Power maintains that water used by the cooling towers at Plant Vogtle, the nuclear facility near the South Carolina line, will return to the system, if not the same basin, in the form of rain.
However, with the two new units under construction, the facility will require much more water. Still, until new technologies come online, the global consensus is that nuclear power is the only option for halting catastrophic global warming in our lifetime. Love it or hate it, Georgia is at least an early arrival to that party.
On the down side, I'm distressed to see water issues between Georgia, Florida and Alabama going to court again, just a few years after the highest court in the country seemed to rule in Georgia's favor.
While on the coast, the U.S. Army Corps of Engineers continues to permit the construction of seawalls that have been proven to be more damaging to coastal landowners in the long run, accelerating erosion and increasing pollution on nearby properties.
This past October, the Southern Environmental Law Center, on behalf of the National Wildlife Federation, the Ogeechee Riverkeeper and the Savannah Riverkeeper, filed a lawsuit against the corps to try to reduce the use of seawalls along Georgia's coast. It will be interesting to see how these lawsuits play out.
Meanwhile, how can the Georgia GOP explain a law passed last year – HB 904 – that makes it easier to delay cleaning up hazardous materials sites? To see why this law is a bad idea, all they have to do is look to North Carolina and the Dan River Ash Pond disaster, in which more than 50,000 tons of coal ash and 27 million gallons of contaminated water spilled into the state's water system last year.
It all reminds me that vision can be blinded with a thousand cuts of compromise and wheedling, with the end result palatable to practically no one.
Still, we find consensus can prevail even in the most difficult circumstances. I was glad to see the latest from 100 Miles – an advocacy group formed in 2013 to preserve, protect and enhance the Georgia coast. The group's approach measures concessions to sustainability against economic impact – mapping a plan, essentially, in which urban areas can thrive in a way that will minimize the threat of runoff and traffic to our fragile eco-network of nearly 300,000 acres of marsh.
"Coastal Vision 2050" uses mapping data from the last 20 years to show where the coast is headed and how strategic land-use planning can help head off urbanization trends that would compromise the region's treasured quality of life.
However, the environmental community in Georgia has splintered from the business community, and there isn't the conversation that used to exist among Georgia leaders. That engagement needs to re-emerge if we're going to get serious about confronting future sustainability issues.
I hope we can build on the momentum that emerged in last year's legislative session and finally realize policy that will accommodate near and future growth throughout the state, without destroying why people want to come here in the first place. Now is the time to envision what we like and want to sustain about our lives here – indeed, what makes us Georgia.