Georgia Ports Progress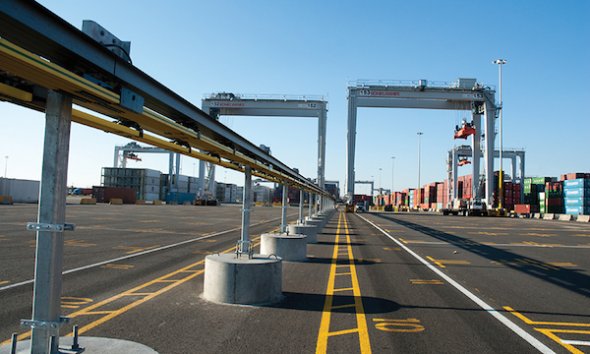 The Savannah Harbor Expansion Project may be the biggest story to come out of the Georgia Ports in the last year, but it's not the only one. As that project gets underway, the ports continue to grow and set records for containers handled.
In November, the Georgia Ports Authority (GPA) announced that its terminals in Brunswick and Savannah moved 2.79 million tons of freight in October 2014 – a record. In addition, October saw the most containers ever moved by intermodal rail – 31,238.
"GPA's ability to handle record volumes with speed and efficiency is a powerful tool for economic development in the Southeastern U.S.," says GPA Board Chairman James Walters.
It takes people and space to move all of that freight. To accommodate the growing demand, Gulf States Cold Storage just announced that it's expanding its location in Savannah. The new 55,000-square-foot facility will "enable a 20 percent increase in their blast freezing capacity and a 100 percent increase in storage for poultry and other proteins," says Curtis Foltz, GPA's executive director.
Along with the additional space, Gulf States will be adding 12 to 14 jobs to the current 35 employees at the site.
Learn more about the massive comings and goings at Georgia's ports in Georgia Trend's January 2015 feature "Rising Tides." – Karen Kirkpatrick
Image Credit: Georgia Ports Authority