Sustainable Georgia: Protecting Our Wildlife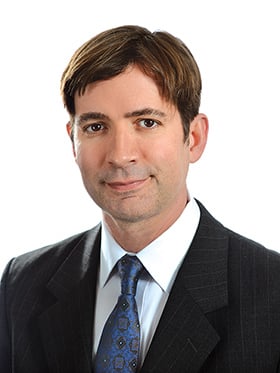 I got my first vanity license plate this year. No, it doesn't spell out "Ben Jammin," but there's a bobwhite quail on it, the first change in the way my license plate has looked since they took the peach horizon away a few years back.
There are a gazillion ways you can customize your tag to contribute to organizations and help them brand their cause. There are even two other varieties of wildlife plates – the bald eagle and the trout – that support the protection of nongame species in Georgia.
I chose the quail because it reminds me of sitting on the porch with my grandfather on my family farm in Cedartown. He would call to the birds, and they would answer, as though exchanging farm gossip. There's a white-tailed deer and a wild turkey in the background. I love the sight of wild turkeys crossing the fields of southern Polk County.
These creatures get left in the cold in terms of funding for protection, ironically because they aren't legally fished or hunted, hence the "nongame" designation.
These three license plates help support trout production, stocking and stream restoration projects throughout North Georgia and protect other species including gopher tortoises and swallow-tailed kites. My tag will support the Bobwhite Quail Initiative, which has created 20,000 acres of nesting, feeding and cover for quail and songbirds. It's all managed by the Georgia Department of Natural Resources Wildlife Resources Division's Nongame Conservation Section.
While the state provides no direct funding for protection of nongame species, the Non-game Conservation Section, created by law in 1985, leverages funds to help generate $2 in matching federal funds for every $1 raised for nongame species protection. The Weekend for Wildlife held in Sea Island each year helps with additional funding for this cause in grand style – it's raised more than $9 million so far.
It is an acknowledgment that hunting and fishing licenses can't pay for everything, including protecting these animals that are critical to maintaining the habitat for game so beloved by Georgia hunters.
Over time the wildlife plate became cost prohibitive, and there were questions about whether the money was used correctly. In 2014, a new law was passed dedicating more than 75 percent of fees to the Wildlife Resources Division. The tag cost was also rolled back to $25 more than a standard plate.
If protecting the animals isn't reason enough to buy a tag, there's the economic angle. A 2012 Outdoor Industry Association study suggests that outdoor recreation is an overlooked economic giant. Across the country, people spend $640 million on outdoor recreation each year – $23.3 billion in direct and indirect consumer spending and 231,000 jobs in Georgia alone.
Hunting, fishing and wildlife watching contribute $5.5 billion to the state economy annually, according to the 2011 National Survey of Fishing, Hunting and Wildlife-Associated Recreation. A growing part is nongame watching.
Those numbers continue to grow. Since 2006, Georgia nongame wildlife watchers have increased by 400,000 people to 3.6 million. Around 829,000 people fished, 392,000 hunted – 98,000 from out of state – and 2.3 million participated in activities such as wildlife photography and bird feeding. Wildlife watchers spent $1.8 billion on their excursions, or an average of $639 per person for the year. More than 753,000 people visited parks and natural areas to observe wildlife.
And yet in a study conducted by the state last year, 85 percent of participants – federal, state and local outdoor recreation professionals – said they had inadequate funding to guarantee sufficient outdoor recreation and conservation of our natural resources.
I am not really a bumper sticker kind of person, and I wouldn't disparage rival causes with which to identify yourself. I also see the irony in using tag fees to pay for the preservation of the environment when fossil fuels pose the greatest threat to it.
However, tags and the Weekend for Wildlife are basically the only state funding sources for educating about, advocating for and protecting nongame species. We are talking about a fragile network here. These species represent the Georgia we grew up with. Their preservation will help ensure a part of our culture continues for generations to come.