Neely Young: Picking The 100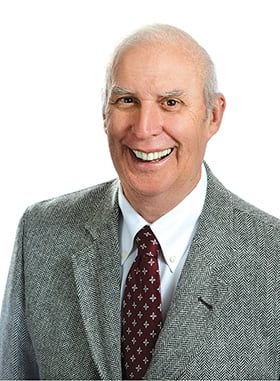 This year marks the 23rd year since Georgia Trend began offering our readers a list of the 100 most influential Georgia citizens. Our pick for the No. 1 Most Influential Georgian this year is Hank Huckaby, chancellor of the University System of Georgia's Board of Regents, the organization that manages our state's public colleges and universities. Huckaby earned this honor because of the wide-ranging changes he's made to the way our colleges are funded and the ways they operate.
Huckaby and the Regents instituted a performance/outcome funding system based on how many students graduate, instead of just how many students enroll. By doing so, he has changed the standards of accountability. Huckaby has also consolidated many colleges, doing away with much of the bureaucracy that has caused some universities to struggle making ends meet financially while also saving the state money, some of which can be diverted into other education projects.
When told of the honor, Huckaby was informed it was because he has done more for college education than anyone since former governor Carl Sanders, who passed away in November. On hearing this, Huckaby quipped, "I'm so old I'm one of the few people today who knows about Carl Sanders, what he did for education in Georgia."
Many wonder how we pick the list. It begins with our editorial staff. Throughout the year we are on the lookout for potential members. While many are selected because of the office they hold (governor, senators and local elected officials), we also try to add new people who have made a difference in the welfare of the state. Some people are disappointed when they are selected one year but don't appear on the list the next. But we always say if you are picked once, you are influential the balance of your life.
In January 1991, the first Georgian of the Year was Gov. Zell Miller, selected because he started the HOPE Scholarship. (We started our list of Most Influential in 1992.) Over the years, Sen. Johnny Isakson, former Gov. Roy Barnes, Gov. Nathan Deal and former Sen. Saxby Chambliss are among the many notables who have been chosen for this top honor. It's not always a political figure, however. Bill Bolling, executive director of the Atlanta Community Food Bank, has also been honored.
Some of our Most Influential picks have been controversial. Almost 20 years ago, the magazine selected gadfly Rome bookstore owner George Anderson, who has filed hundreds of mostly frivolous ethics complaints with the Georgia Ethics Commission. The Georgia Trend staff thought he deserved the honor because of the impact he had on keeping our state clean of political impropriety.
Even the luncheon honoring Georgia's most influential has not escaped controversy. Last year before the event, Georgia Trend staff checked the weather report from Atlanta-based The Weather Channel. It reported that there was a significant snow and ice storm coming our way, but that it would not hit Atlanta until well into the afternoon. With our event ending around 1 p.m., there should have been plenty of time for everyone to get home safely. Instead, the storm hit with devastating force at noon, just as Republican Gov. Nathan Deal was introducing Atlanta Mayor and Democrat Kasim Reed as a friend who has the ability to work with Democrats and Republicans to do what is best for Georgia, and presenting him with the honor of Georgian of the Year.
Snow Jam 2014 was a major disaster that caused ice-bound traffic jams all over the Metro Atlanta region, and our magazine got caught in the crosshairs. The next morning, Al Roker, the New York-based weatherman for NBC's morning show, Today, laid the blame on Gov. Deal and Mayor Reed for "not being prepared" for the snow and ice storm. Every news outlet in the country piled on with disdain and criticism about how Atlanta handled the crisis.
Many people felt that The Weather Channel should bear some of the blame. It's a good thing a weather reporter is the only person in the media who can't be fired for being wrong.
In the future, we should not hear one word from Al. Gov. Deal assures us that if we have another Snow Jam, our state will be well prepared. A little controversy is a good thing, but for this year's Georgia Trend luncheon, I'm hoping for clear skies and smooth sailing. We look forward to seeing you all there.