Georgia View: What's Next?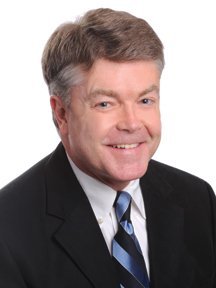 In the afterglow of the November election results, some of our state's GOP leaders may view their party as bulletproof. Many analysts and pundits, including this one, see the results much more as a rejection of the president's agenda and an election largely "nationalized" by the GOP.
Either way, Gov. Nathan Deal no longer will have the challenge of facing voters at the polls, and it is time for Georgia's GOP, largely in charge since 2003, to stand tall and lead.
Exit polls from November suggest that for Georgia voters, traffic congestion and transportation challenges continue to top their list of concerns. Cobb County voters passed a local SPLOST that will help address transportation, as Gwinnett voters had done in a prior cycle.
And while Georgia's GOP dominated the statewide elections, their nominees largely lost nearly every population center. Atlanta, Albany, Athens, Augusta, Columbus, Macon and Savannah all favored State Sen. Jason Carter and U.S. Senate candidate Michelle Nunn, as did the Metro Atlanta suburbs in DeKalb, Fulton, Clayton, Douglas, Henry, Newton and Rockdale counties, among others. The largest transportation-corridor challenges are located in areas where the GOP is already losing dominance. But how to approach any discussion of an increase in excise fees or taxes for transportation projects without alienating the GOP base?
Technology innovations, primarily in fracking, have caused domestic oil production to soar, while the combination of more energy-efficient vehicles and the lingering recession has caused gas demand to decline. Energy analysts and economists forecast this combination to deliver petroleum at less than $3 a gallon for the immediately foreseeable future.
Georgia's state motor fuel taxes remain among the nation's lowest, at 19.3 cents per gallon, including a 7.5 cent excise tax, plus an additional state sales tax of 4 percent on every gallon sold. The revenue from that latter number fluctuates in relation to the price of the product.
Only 14 of the 50 states currently have a lower state motor fuel tax, including three of our neighbors, Alabama (18 cents), Florida (17.1 cents) and South Carolina (16.75 cents). North Carolina and Tennessee motor fuel taxes are markedly higher.
The largest transportation project already on the books and scheduled for a 2016 start is the $1-billion rebuild of the congested I-285/Georgia 400 interchange that will include nearly 30 ramps, bridges and entry/exit points, extending 4.3 miles on I-285 from Roswell Road in Fulton County to the Ashford-Dunwoody Road exit in DeKalb County and 6 miles along Georgia 400 from the Glenridge Connector to Spalding Drive. The cost and scope of this project will dwarf the Spaghetti Junction interchange of I-85 and 285, which was completed in 1987.
But the start of this project came from a local source. The Perimeter Community Improvement Districts (PCIDs), two self-taxing commercial property districts straddling two counties, three cities and the very same interchange, raised the first $10 million for research, transit planning, community impact hearings, environmental assessments and design.
Gov. Deal has said that the project is crucial to improving the state's transportation infrastructure and solidifying Georgia's place as a major logistics hub for global commerce. More than 400,000 motorists use the interchange each day, making the congested area one of the worst bottlenecks in the region.
To help more projects get underway, perhaps the governor and General Assembly should assemble an expanded transportation funding package that would bring long-term gasoline prices closer to $3 per gallon, with at least a half cent of new sales tax and a commensurate adjustment in the excise tax. Perhaps choosing which projects get funded first could follow the PCIDs' model of helping those who first help themselves.
Area chambers of commerce, CIDs and other economic development entities could fund and conduct the early assessments and spade work and absorb a portion of the design and environmental impact assessments, bringing forward projects that will create the most impact.
Absent a major multi-billion dollar refunding of the federal Highway Trust Fund, states and regions going forward will be expected to absorb more of the cost. The model put forth by the PCIDs is one to watch and possibly mimic in the near future.