Economy: The Future Looks Bright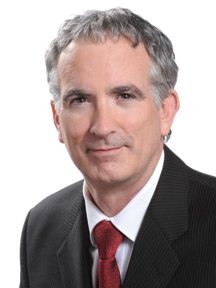 After years of slow going, look for 2015 to be the year of job growth. Georgia's GDP should grow by 3.2 percent in 2015. That's higher than the state's long-term trend rate of 2.9 percent, and it exceeds the 2.8 percent GDP growth expected for the U.S. as a whole.
Georgia's job growth rate is expected to exceed the U.S.'s as well. In 2015, I expect 2.3 percent job growth in Georgia – higher than Georgia's long-run trend rate of 2 percent and the 1.8 percent job growth rate for the U.S. Faster job growth coupled with limited expansion of the labor force will cut Georgia's unemployment rate by a full percentage point – from its current level of 7.9 percent to 6.9 percent.
Job growth will be well balanced in the private sector. The fastest growth will occur in construction, followed by professional and business services, and mining and logging. Healthcare information technology is an emerging industry that will also create thousands of high-paying jobs over the next decade. Georgia's strong transportation infrastructure will also spur job growth in the logistics and distribution industry, helped by the approval of the Savannah Harbor Expansion Project. Cyber security and development of software and mobile apps also will see strong job growth.
Some economic sectors will see positive but relatively slow growth. The turnaround in real estate and favorable demographic trends will help Georgia's financial institutions. Higher costs associated with regulatory compliance, however, as well as less mortgage refinancing will limit job growth in this sector. Georgia's information industry will benefit from expanding film and television production and surging demand for more sophisticated wireless services. At the same time, Turner Broadcasting's downsizing will sharply limit net job growth for Georgia's entertainment industry.
Concerns about property taxes, future pension obligations and retiree healthcare obligations will sharply limit hiring by state and local governments. In Georgia, the federal government is the only major economic sector that is expected to lose jobs in 2015, and job losses at the federal level will offset most of the jobs added by state and local governments.
There's been a renaissance in manufacturing activity, however. Low domestic natural gas prices and rising production costs in China will help Georgia win more manufacturing projects. Concerns about product quality, intellectual property rights and managing risk make manufacturing in the U.S. more attractive than overseas. With the economies of the EU and Japan performing poorly, manufacturers who need to locate in more developed economies increasingly opt for the U.S. With its low cost of doing business, favorable tax structure and competitive economic development incentives, Georgia will forge ahead in manufacturing.
The optimism also stems from the upturn in construction and real estate development, which helps our homebuilders, realtors, building materials and forestry industries, as well as our transportation and logistics sectors. As of mid-2014, the state's existing home prices were still 9 percent below pre-recession levels, and that's without taking inflation into account. Single-family home prices should rise by 6 percent in Georgia in 2015.
Another factor conducive to economic growth this year is renewed in-migration. The state gained less than 100,000 people over the last seven years compared to more than 500,000 in the seven before the Great Recession. That trend is about to change for the better.
Expect 1 percent population growth in Georgia versus 0.8 percent for the country as a whole. Domestic net migration will rise to about 15,000 people in 2015, up from only 5,000 in 2014. That's a major upturn given that we suffered a net loss of more than 6,000 domestic migrants in 2013. In 2015, Georgia's population growth also will benefit from net international migration of about 25,000 people.
The recent sharp drop in oil and gasoline prices should also boost our economy, especially in our fuel-intensive transportation and logistics sectors. Lower gas prices will also provide more relief to the average Georgia household than to the average U.S. household due to our long commutes and our below-average per capita incomes. Finally, because ours is not an oil-producing state, there's no downside to low oil prices.
Taken together, these factors all lead to a positive outlook for our state's economy in 2015.