Sustainable Georgia: Pay It Local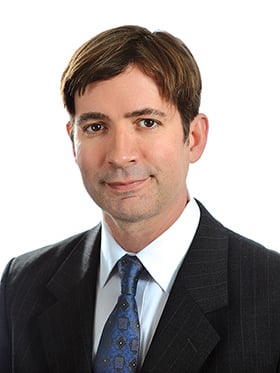 There's a great sign in south Atlanta that says "keep on shopping no matter what!" That's going to be my motto in 2015.
Money makes the world go 'round, and often it goes around the world without us. Georgia Trend reports frequently on buy-local efforts, often instigated by area chambers of commerce, and here at the magazine we sometimes get blowback from out-of-state advertising agencies unfamiliar with the importance of local media to their Georgia clients. So it is not in an entirely unselfish vein that I've often thought such a buy-local campaign ought to be waged on a statewide level.
We saw stirrings of this movement with the Georgia Grown campaign, which our Managing Editor Christy Simo reported on in our October issue. The Georgia Department of Agriculture is right to seize on the farm-to-table movement to heighten awareness of our state's farming communities.
Now the Georgia Chamber of Commerce has expanded that idea with the Georgia2Georgia campaign. Through this program, Georgia companies can pledge to do 2 percent of their business with other local companies in the state. Companies interested in participating can learn more or sign up at www.georgia2georgia.org.
Prior to instituting the program, Georgia Chamber President and CEO Chris Clark toured the state and heard from local governments and school boards that they had inadequate information about available in-state vendors, as well as from local companies that couldn't connect to these systems. Two percent may be small, but it's doable and provides a structure for a network to form organically among interested parties. Clark says it's a way to "pay it forward."
This network has grown significantly in its first year, with multiple entities connecting with companies large and small, such as UPS, Beaulieu Group, Atlanta Gas Light Co., Georgia Trend, Telfair Museums, Railquip and SouthEast Adventure Outfitters. On the Georgia2Georgia website, you can search for other participating companies by location or services, and you do not have to be a Georgia chamber member to participate.
In the midst of unpredictable outsourcing and reshoring efforts chasing workforce and energy infrastructure, it is small, often family-run businesses that stabilize the economy. We need to support these companies to keep Georgia strong.
The same idea of seeking out local talent before it becomes well known applies in our arts communities. Seeing local folk artist Lonnie Holley alongside Alister Raymond Pettibon in New York City and recent albums by the Black Lips and Deerhunter receiving national critical acclaim make me proud of the culture we've cultivated back home.
I also see increasing connections between our state and mainstream media, whether it's CNN, the Cartoon Network, or the TV shows and big-screen, big-name movies that are being filmed here. It's easy to see why Georgia is gaining a reputation as the "Hollywood of the South."
I see more communities than ever before celebrating local flavor with festivals, and for me, that's where it all began. I hope the Georgia2-Georgia program can introduce many in the business community to small businesses and nonprofits such as arts groups, much like the national EarthShare nonprofit does in connecting businesses with environmental causes. The arts and local festivals not only have a uniting effect on communities, they are also important to the education of our young people and provide much-needed exposure to emerging artists.
Local galleries frequently feature Georgia artists, who can also be found in public performing arts centers alongside touring artists from elsewhere. You may discover some new talent and make a good investment before they become a Thornton Dial or a Kojo Griffin. Such artists may seem far removed from the business community, but we are all connected.
That's just my personal take. As you "keep shopping no matter what," consider what your hometown pride means to you and how you find it. Whether it's through eating at local restaurants, buying locally made furniture, taking in community theater, supporting local sports teams or working with a local company on a project, remember you are also making new connections that may help to solve local problems. Hometown pride is a vital, connecting resource that reminds us that it is important to help others before we help ourselves.