Business Casual: The Ethics Beat Goes On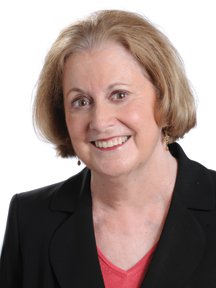 I cringe when I hear people characterize elected officials with a glib, "They're all a bunch of crooks," because a) it's not true; b) it's unfair to those who behave; and c) it lowers voters' expectations.
People turned off by reports of ethical lapses in the political process tend to stay away from the polls. Remember last summer's super-low turnout for the run-off elections? Not a desirable situation.
That said, I understand why people might sometimes feel like lumping all public servants into one sordid category.
Take the state ethics commission, officially known as the Georgia Government Transparency and Campaign Finance Commission, which is charged with keeping elected officials on an even ethical keel. It's hard to have a great deal of confidence in that body, given its recent history of firings, lawsuits, expensive out-of-court settlements and disputed email communications – all of which seemed to leave little time to actually do any work that might further the cause of ethical government.
Some cases languished for months – denying the accused, the accuser and the public a resolution.
The fact that a Fulton County Superior Court judge publicly called the now-deposed ethics commission head, Holly LaBerge, "dishonest and non-transparent" did not engender public trust. It's going to take some effort to elevate that particular governmental body from punchline to effective working agency.
And of course there's my once-proud home county, DeKalb, Exhibit A for bad news about local elected officials.
CEO Burrell Ellis was removed from office, then tried on extortion charges; the proceedings ended in a mistrial, but it wasn't pretty.
Last summer, DeKalb's longtime Republican commissioner Elaine Boyer pleaded guilty to federal charges that she bilked taxpayers for thousands of dollars. She may be facing jail time. Bad enough on the face of it, but particularly grating in light of her pontifications about fiscal responsibility over the years.
Other commissioners have complaints pending against them with the county ethics board, which has a history of being underfunded.
Not so long ago, we had a gaggle of school board members removed from office for conduct so unbecoming it nearly cost the district its accreditation.
Indicted or accused or disgraced officials make it hard for those who are left to try and govern responsibly. In DeKalb, for instance, there is a strong movement toward creating more cities – due largely to all the bad things happening in and around county government.
If cityhood is the answer to problems plaguing the county, that's one thing; but if rookie cities crop up just because people are disgusted with the current leadership, that's not necessarily a good thing.
To restore confidence and even pride in government, I would love to hear more from the good elected officials at the state and local levels. What is it that they can do to help rebuild trust among the citizens?
How about making sure that the state ethics board has real teeth – money and authority – to operate without interference. (And how about changing the name back to the State Ethics Commission? Keep it straightforward and simple.)
On the local level, county ethics boards should have the resources to investigate thoroughly and expeditiously.
And perhaps some adjustments in governmental procedures would further the cause of transparency. Maybe a spending level on county-issued credit cards that would cover some basics (office supplies, the occasional lunch) but not be an open invitation to misuse (wardrobe enhancements, family vacations)? Or put legitimate business expenses on personal cards, then apply for reimbursement like many of us do.
It might even be time to review some budgeting practices and policies that could use additional oversight. Does each DeKalb commissioner really need an office budget of $260,000?
Drastic solutions, I know. But we are at a crisis point in voter confidence, and the good men and women who serve in public office can and should lead us out of it, preferably by example and action.