Saying Good-bye to Two Georgia Giants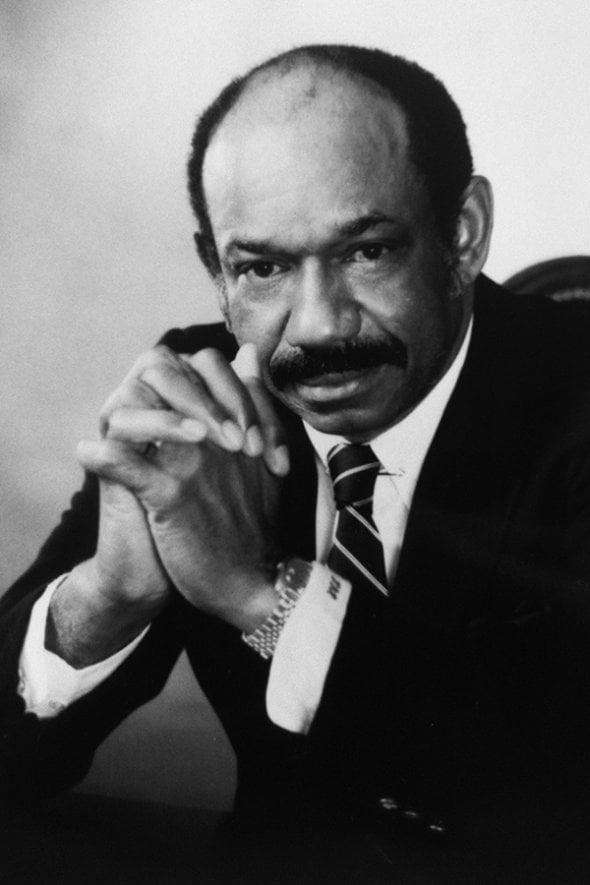 Georgia lost two men this week whose important contributions to the state will continue to be felt for decades to come. Businessman Herman Russell passed away Saturday, Nov. 15. He was 83. Former Gov. Carl Sanders died Sunday, Nov. 16. He was 89.
A lifelong Atlantan, businessman, philanthropist and Civil Rights leader Herman Russell turned a small plastering firm into one of the most successful African-American-owned real estate development and construction companies in the country, breaking racial and economic barriers along the way. H.J. Russell & Co. is responsible for much of the city's skyline, from the Georgia-Pacific headquarters to the Georgia Dome. The company is also a partner in the joint venture to build the $1.3-billion Atlanta Falcons stadium currently under construction. Russell was also the owner of airport food and beverage concessions operator Concessions International and Paschal's Restaurant in Atlanta.
In the 1960s, Russell worked behind the scenes during the Civil Rights Movement. "I used to have lots of meetings in my home, strategy meetings when the kids were sitting in," Russell told Georgia Trend in 2013, when he was selected as a Georgia Trustee by the Georgia Historical Society. "My role was not to participate but to bond kids out of jail when they got arrested, because I owned real estate. At one time or another, I bonded hundreds of people out of jail."
A close friend of Martin Luther King Jr., he was instrumental in helping secure Dr. King's papers for the city of Atlanta. A noted philanthropist, he also donated to Children's Healthcare of Atlanta, Georgia State University, Tuskegee University and Morehouse College.
"I had the pleasure of interviewing Herman Russell for Georgia Trend two years ago when he was named one of the Georgia Trustees. He was gracious and inspirational," recalls Georgia Trend Editor-At-Large Susan Percy. "He led an extraordinary life. He is one of those people who should have gone on forever."
Carl Sanders was elected governor in 1962. At age 37,Sanders was the youngest governor and served the state through some of the most tumultuous years in our history. In Sanders' day, the governor wielded much more power than state leaders today. The consolidation of power in one man's hands allowed the moderate Democrat to accomplish more in his four years in office – he couldn't succeed himself in those days – than any state leader since.
Sanders is responsible for the network of our state's junior colleges, he oversaw legislation to create a rapid-transit system in Atlanta, he brought the Braves and Falcons to town, he integrated the state Capital and made great strides in improving our public education system – the list goes on and on. To pay for his priorities, he instituted luxury taxes that filled the state's coffers to overflowing, leaving behind the largest surplus to date.
After serving as governor, he never again held public office. Instead he turned his attention to the practice of law as founder of the Atlanta law firm that is known today as Troutman Sanders. The firm Sanders led until 1993 has grown to more than 600 attorneys, with offices across the U.S. and in Asia.
Georgia Trend joins the families of these men and the entire state in mourning the loss of two who gave so much to the people of Georgia.
– Christy Simo and Karen Kirkpatrick
Photo Credit: Herman Russell