Politics: A Running Game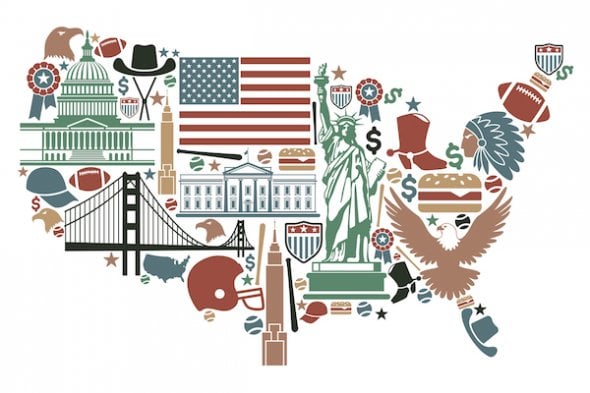 The election Tuesday sent a clear signal that Georgia is still a red state, echoing broad cross-country sentiment tied to global crises and our nation's seeming inability to handle them. It reminded me of the 1994 midterms when President Bill Clinton saw both the House and Senate go red. You can't blame politicians for playing against a president in the midterms; however, it's a populist ploy that perpetuates partisanship.
I hope the GOP can become more united and less extremist in its governing with control of both chambers, for the sake of the business community at least. I expect more gridlock with the president but less far-right pandering. I seem to remember the Clinton era as prosperous in spite of the whole Monica-gate GOP obsession that dogged the end of his second term.
On the other hand, Georgia was really more like the 2012 election, where the country was pretty evenly split and the GOP gained control of the House mostly through gerrymandering. Alleged voter registration issues will cloud the Georgia GOP's reputation with the non-white demographic as that group continues to gain political influence. The vote was pretty close – nearly every office split in the 53-45 range – reflecting those demographic changes in Georgia.
Nationally, some problems the GOP needs to solve include immigration, healthcare, the environment and finance reform. Having gerrymandered their way into an extreme corner, they could lose out in the long run without a moderate strategy to address these issues. It reminds me of Georgia's Tea Party T-SPLOST opponents who had no "plan B" (and still don't). Voting against a solution to a problem without an alternative is pure populist, superficial politics. I hope there's something in the works on these issues so that the two parties can at least negotiate and the economy can come unleashed, but I've seen scant evidence of any credible alternatives to policies at hand.
Democrats learned a lesson as well, however, especially in the South. To retake the region they need to find their old base and present modified, moderate solutions to policies that have isolated this electorate. Just because there are no alternative solutions to current policies doesn't mean the policies are perfect, and the style at which we arrived at these solutions still rankles.
Speaking of T-SPLOST, the MARTA vote to extend to Clayton County has big implications for Metro Atlanta's transportation situation that could result in economic benefits throughout the state. For an agency mired in bad press for decades, this is a real turning point. To the rest of the country, it is a signal that Georgia may be willing to do something for itself after all.
Let's kick off the holiday season with some optimism. Like a good football game, everybody has a lot to be proud of in this election. – Ben Young