Sustainable Georgia: Tackling Homelessness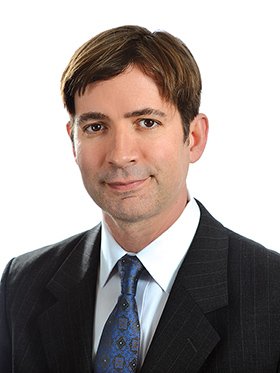 However you slice the turkey, you've got to save a piece for the millions of Americans who otherwise wouldn't eat this Thanksgiving. Thankfully, in Georgia, like the rest of the country, homelessness is falling, but we have a ways to go.
Prior to 2008, the Department of Community Affairs (DCA) had no way to keep track of homeless people who weren't in shelters. Starting that year they began using methodology developed at Kennesaw State University. The numbers show that Georgia's homeless population has fallen from 21,095 in 2009 to 16,947 in 2013.
One reason is that the number of beds for homeless people in Georgia increased from 13,439 in 2009 to 17,151 in 2013. It has also helped that in 2010 the Georgia Alliance to End Homelessness launched Project 2013, a three-year, statewide effort to house 2,013 Georgians by 2013. In addition, in 2011, the U.S. Department of Housing and Urban Development (HUD) awarded Georgia $25 million to support 137 local assistance programs.
But what about the semi-homeless – our poor, transient and hungry? According to Bread for the World, a Christian nonprofit, nine of the 10 hungriest states are in the South, with Georgia ranked eighth. Our state is also ranked fifth in highest poverty. More than one in four children in Georgia are living in poverty – nearly 200,000 children under age 5.
At least our leaders are aware of social service issues and are trying to do something about them. Changing leadership at the Division of Family and Children Services may help, but changing its mission from keeping families together to ensuring a child's welfare is a simplistic solution. There aren't enough foster parents in Georgia willing to take on these kids. We have to serve their parents, too, and continue serving older kids at risk of falling back into poverty and homelessness.
Let's look at some of Georgia's challenges when it comes to homelessness.
• Former Atlanta Housing Authority CEO Renee Glover, who made Atlanta a national model for affordable housing by replacing housing projects with mixed income, "workforce" communities with services for the poor, disabled and elderly, surprised me last year by noting that too many regulations still hobble the process of placing the needy. We must streamline this process.
• Since nearly 40 percent of the homeless population have mental problems or disabilities, the state has practically guaranteed that many of them will remain homeless by denying expansion of federal Medicaid assistance to local hospitals to treat the indigent.
• Many homeless families are on the run from an abusive spouse. Access to firearms quintuples the risk of intimate partner homicide; a third of all women killed in a year are killed by former or current partners; more than half of all women killed in a year are killed with a gun; and abusers with guns are usually the most violent, according to Futures Without Violence. By celebrating our gun culture and expanding carry rights, we are fostering a climate for potential abusers to lead our poor into a homeless situation.
• Our laws block immigrant teens from attaining higher education, pushing them into crime, while immigrant adults are forced to move from district to district seeking under-the-table wages as their children drift in and out of schools. Our tilt toward charter schools may exacerbate the problem. Unless they serve a high proportion of at-risk youth, charters often wind up diverting the best teachers from the public schools left behind in poor communities.
Fortunately, we have many soldiers on the ground and a great infrastructure in place. We have internationally lauded drug courts and alternative sentencing programs. Our children's homes and domestic shelters, often operating in the shadows, play a critical and underappreciated role. All we lack is the political will to break free of the illusion that our poor will find work and stability if we continue to dismantle our social services network.
This season, support groups that are fighting homelessness, as well as your community food banks, Salvation Armies, churches and missions, and pay attention to policies that are affecting this important population. We were once the most progressive state in the South. If we continue to fail our children, we are lost.